When Google calls
From beauty to tech, Marie-Josee Lamothe chats about disrupted career plans, BBC's Sherlock and life at Google.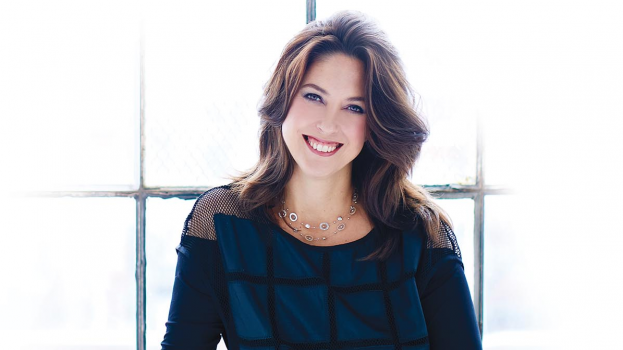 Imagine getting a call from Google asking if you want a job. For Marie-Josee Lamothe, that was her reality.

Shortly after handing in her resignation at L'Oreal, where she served as the chief communications and marketing officer and had been named one of strategy's Marketers of the Year in 2012, Lamothe was asked to join the tech company to lead its Quebec office, as well as manage a number of verticals. Now, as Google's managing director, branding and Quebec, Lamothe has her work cut out for her as she works with companies and agencies alike to help build out better ad opportunities on the tech co's many platforms.

She flew down to Toronto for Google's Think Brand week, a week of workshops, seminars and an interactive exhibit showcasing some of the best digital work from around the world to agencies and brands. Strategy sat down with Lamothe to hear about her new role at Google, career disruptions and how her background in beauty will help her navigate the future of advertising.

Why did you make the move from beauty to tech?

I would argue marketing to marketing. I had 12 years at L'Oreal. Super fascinating times, especially in the last years as CMO where the main mission was to digitize the organization, to make it competitive – we were very competitive five years ago, but to remain in the number one position, we needed to digitalize to maintain that. It was all about social platforms, e-commerce and looking at digital not only as a marketing challenge but as a company-wide challenge.

It had been 12 years and it was either take on the next big challenge at L'Oreal or look at what I really loved most – and the digital aspect of marketing is tomorrow's marketing. And anyone fascinated by marketing needs to understand digital, which is integrated into everybody's life.

I decided I wanted to look for something new. I had other entrepreneurial plans – a lot of managers had told me if one day you're on your own, we'd love to hire you out to help us think through how to digitize our corporations. I had a few contracts and wanted something completely different from the corporate life I loved, but wanted a change.

I finished off the transition, gave noticed, resigned and when Google heard, they reached out and asked if I'd be interested in talking to them. It was so enticing, I put aside my entrepreneurial plans.

What will your new role entail?

I'm managing director of Quebec, and managing director of CPG, pharma, government and energy and travel – across Canada those are the sectors I will lead.

My role will be to work with marketers (such as myself, I'll always consider myself a marketer), penning those brands, to look at strategies of integrating digital into everything they do so they're that much more efficient.

It's fascinating to work with new industries, but I think a consumer is a consumer and we think in an integrated way. We look at a brand as a product and evaluate whether that product is useful to us. I'm really there to help rethink how marketers communicate with their communities.

How will your history on the beauty side help in your new role?

Whether it's beauty or anything else, it starts with understanding consumer insights.

In the last years at L'Oreal, what we tried to do was it's not so much targeting a profile – so say women 15 to 25 – it's more targeting a community of interest. So, anyone who is concerned about acne, whether you're a man or a woman, 15 or 55, if you're worried about acne, you're relevant. If you start thinking that way, the interest, the processes are the same to reach that community.

Google and I can help marketers do that. I really see Google as the enabler [of that community interest targeting] with the technology that allows marketers to make their communication plans that much more powerful.

What's next in marketing?

I think collaborative storytelling is really impressive right now. You know [BBC's] Sherlock. They only have a few shows a year [staggered months apart], but they're completely connected with their community on Tumblr, [with show producers] asking "What should Sherlock do next?" In the following episode the script will take sentences from the Tumblr community, so when you're watching, you see a complete interaction and integration with the show.

I remember on last year's finale, the Tumblr community could speculate on what the finale would be. And the brand – the show being a brand – figured out a finale that pleased some. So the community feels like they're influencing the show and that's completely integrated marketing. And I believe that's unbelievably powerful.