HBO Canada gets virtual for Game of Thrones
The show is being promoted with the return of a travelling exhibit to Toronto, which features an interactive Oculus Rift experience.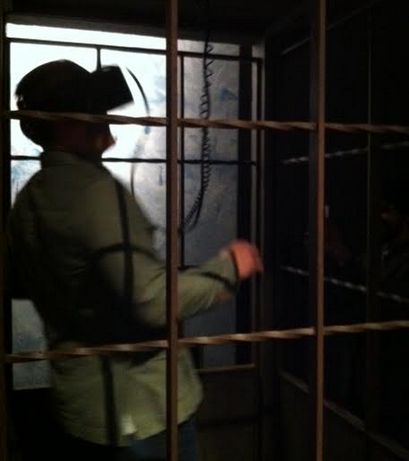 HBO Canada is building on its marketing campaign for the fourth season of Game of Thrones by bringing the latest instalment of the exhibit promoting the show to the TIFF Bell Lightbox this weekend.
The exhibit features costumes and props from events that have happened so far this season, focusing on the relationships between characters rather than grouping them by their respective houses.
New to the exhibit this year is an Oculus Rift experience called "Ascend the Wall," which gives visitors the chance to experience the feeling of going up the infamous wall. The 4D experience had previously made stops in cities including Austin, Texas for SXSW, where stars of the show tried it out themselves.
Elaine McCulloch, consumer marketing manager, movie services, Bell Media, tells MiC that so far this season the show has seen the highest viewership of any HBO Canada series ever, including previous seasons of the show. Overall the season's viewership is up 28% over season three, with an average audience of 1.3 million viewers for new episodes so far this year.
McCulloch says efforts to promote Game of Thrones are internally known as "marketing epic TV," adding the show has the same kind of push behind it as a blockbuster movie like The Amazing Spiderman would.
Marketing for a subscription-based channel is not without its challenges, says McCulloch, adding that things like offering first dibs on tickets to events like the Game of Thrones Exhibit and contests that send viewers to Ireland to see the set are aimed at getting people to sign up for HBO Canada.
The Game of Thrones Exhibit is at the TIFF Bell Lightbox from May 14 to 18. It will also stop in Vancouver at the Pacific National Exhibition from Aug. 16 to Sept. 1.
From Media in Canada