AToMiC Awards: Rethinking content, news crashing
Mock trials and newscasts helped push green messages and caught the judges' eyes.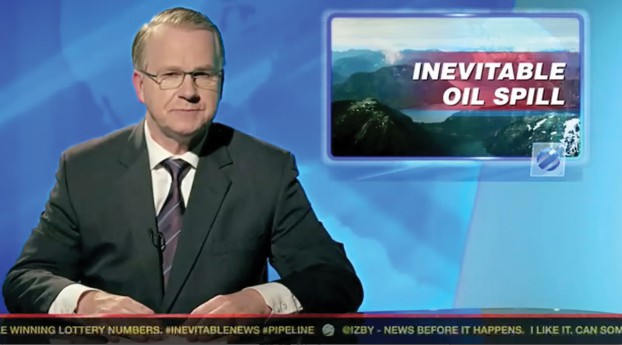 Faking it is the new advertising
Naturally, skeptics want evidence for theories, like climate change, to prove what they cannot necessarily see. But even with proof, it isn't easy for environmentalists to convince cynics to listen to what they may believe are just pie-in-the-sky ideas. That is, perhaps, unless lobbyists take matters into their own hands, which is what non-profit Cape Farewell Foundation and Dr. David Suzuki recently did, separating fact from fiction and creating elaborate mock trials, while the World Wildlife Fund (WWF) created newscasts to address today's climate.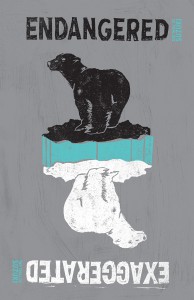 On the steps of a Toronto courthouse, during the fall of 2013, Suzuki and the foundation held a press conference to release a "Carbon Manifesto." The environmental call-to-arms accused politicians and corporations of serious crimes against not only the environment, but also Canada. Suzuki's demands for change could be deemed treasonous under Canadian law. But instead of idly waiting to be charged, the scientist prepared to stand witness and defend his actions.
John St. created "The Trial of Suzuki" microsite, which acted as a hub for the public to explore supporting and contradictory arguments (submitted by users) and form their own opinion. A month later, Suzuki attended a mock public trial, with a real judge, lawyers and expert witnesses, which was streamed live to a jury of Canadians who helped deliver the verdict. Suzuki was found not guilty.
The WWF, also working with John St., adopted a similar headline-grabbing mock approach to campaign for change. The non-profit presented the potential consequences of the Northern Gateway Project, which proposed building pipelines from Alberta to the Northern B.C. coast, through newscasts featuring what it believed would go wrong.
"The Inevitable News" took over the WWF Canada Facebook page, and functioned like a real news team, reporting on an "inevitable" oil spill in the Great Bear region, while Facebook polls and tweets were incorporated into the nightly segments. The public was also encouraged to write to their local politicians and urge them to oppose the plan. The campaign set out to give the environment a voice with the help of the media, which it did, as news outlets such as CTV News, the Huffington Post and Fast Company covered the inexorable disasters, and further rallied public support.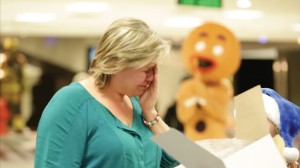 WestJet's shock and awe

There are few surprises left in life. Everyone's seen this, and done that, which means it's becoming trickier for marketers to excite consumers. But when WestJet, along with agency Mosaic and Studio M, orchestrated an airport Christmas miracle, gifting travellers with personalized presents upon their arrival in another city, the brand proved the element of surprise is still achievable.

The video of employees racing from store to store, purchasing gifts for unsuspecting WestJet flyers, who made requests at their departure city, raked in over 35 million views on YouTube. But the brand didn't simply rely on the strength of the real-time giving idea to make it go viral. After the execution, WestJet implemented a comprehensive communication plan, sponsoring social posts and reaching out to media through a broadcast tour, giving away flights over the radio and offering interviews with a virtual Santa via Skype.

And it worked. WestJet's revenue was reported to have increased 86% compared to the year prior, with bookings shooting up 77% and the brand seeing a 100% increase in website visits. Not to mention a flat-out media domination, making headlines around the world.

The hardware

WWF "The Inevitable News" John St. AToMiC CSR: Bronze / AToMiC Idea: Bronze // Cape Farewell Foundation "The Trial of Suzuki" John St. AToMiC CSR: Bronze // WestJet "Christmas Miracle" Mosaic Best Digital Engagement: Gold / Best Brand Integration: Silver