Check it out: BMO gets prideful
Along with the City of Toronto, the bank is kicking off the largest outdoor art exhibit in Canada in time for Pride Week.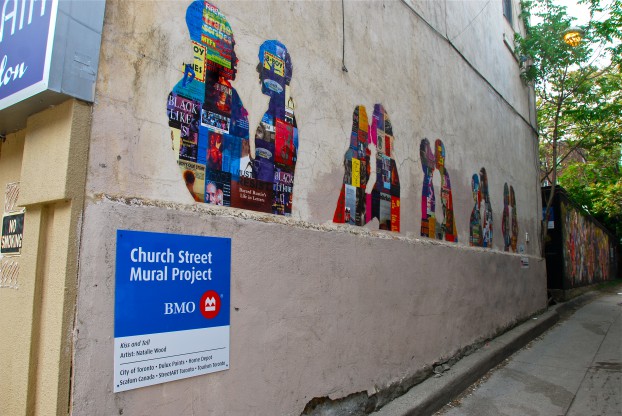 With WorldPride just around the corner (June 20 to 29), BMO is kicking off its sponsorship of the BMO Pride and Remembrance Run by unveiling Canada's largest outdoor art exhibition.
Launched jointly with the City of Toronto, the murals dot the Village, Toronto's GLBT neighbourhood, where much of the Pride Week festivities are centred. Each mural, designed by an artist from the community, has a small BMO-branded sign tucked in the corners.
The push was part of an effort to beautify the neighbourhood, led by the Village Business Improvement Association, says Gavin Clark, chair of BMO Pride. For the bank, it was an opportunity to show off that diversity is at the core of its values.
The murals will be promoted largely in branches near the Village, with giant maps pinpointing the location of each, inviting people to take walking tours of the area. An event, with details being finalized, will unveil the murals – and kick off BMO's sponsorship of the run – in the coming weeks. Transit shelter ads, created in house, will also dot the region in the lead-up to Pride.
The target for this push is "everyone," Clark says, adding that while Pride is obviously an LGBTQ-focused event, allies also need to get involved.
The murals will be in place for the next five years, he adds. "We wanted to leave a legacy to the community."