Infographic: Brand loyalty is fleeting
Three-quarters of Canadians have switched from a preferred brand in the past year, according to a new report from Veritas.
Nearly three-quarters of Canadians have switched from a preferred product or service in the last year, and 69% plan to switch from a preferred brand. Talk about a lack of brand love.
A new study from Veritas Communications, conducted by Northstar, found Canadians' brand loyalty is fleeting. The top cited categories consumers are willing to switch in include travel service or hotel (39%), automotive brands (38%) online/videogaming (38%), media/entertainment brands (37%) and alcohol brands (36%).
This might be because Canadians love trying new things (57%) the study found, with 66% pledging to make a specific change in their lives over the next year (the top cited changes were to eat healthier (56%) and be more active (52%), with saving for the future coming in third at 44%).
When hunting for a new product, more than half spend "a lot" of time researching prior to purchase, using 2.6 different sources of information to make a decision.
Family and friends still make up the bulk of "sources," with more than 60% of people citing the pair as catalysts for change, while experts ranked third at 35% as a reason to make a life change or try a new product.
The study also found info coming directly from a company or brand (21%), aspirational media personalities (17%) and bloggers (17%) also influenced consumers' decisions to switch a brand.
(Click the infographic to expand.)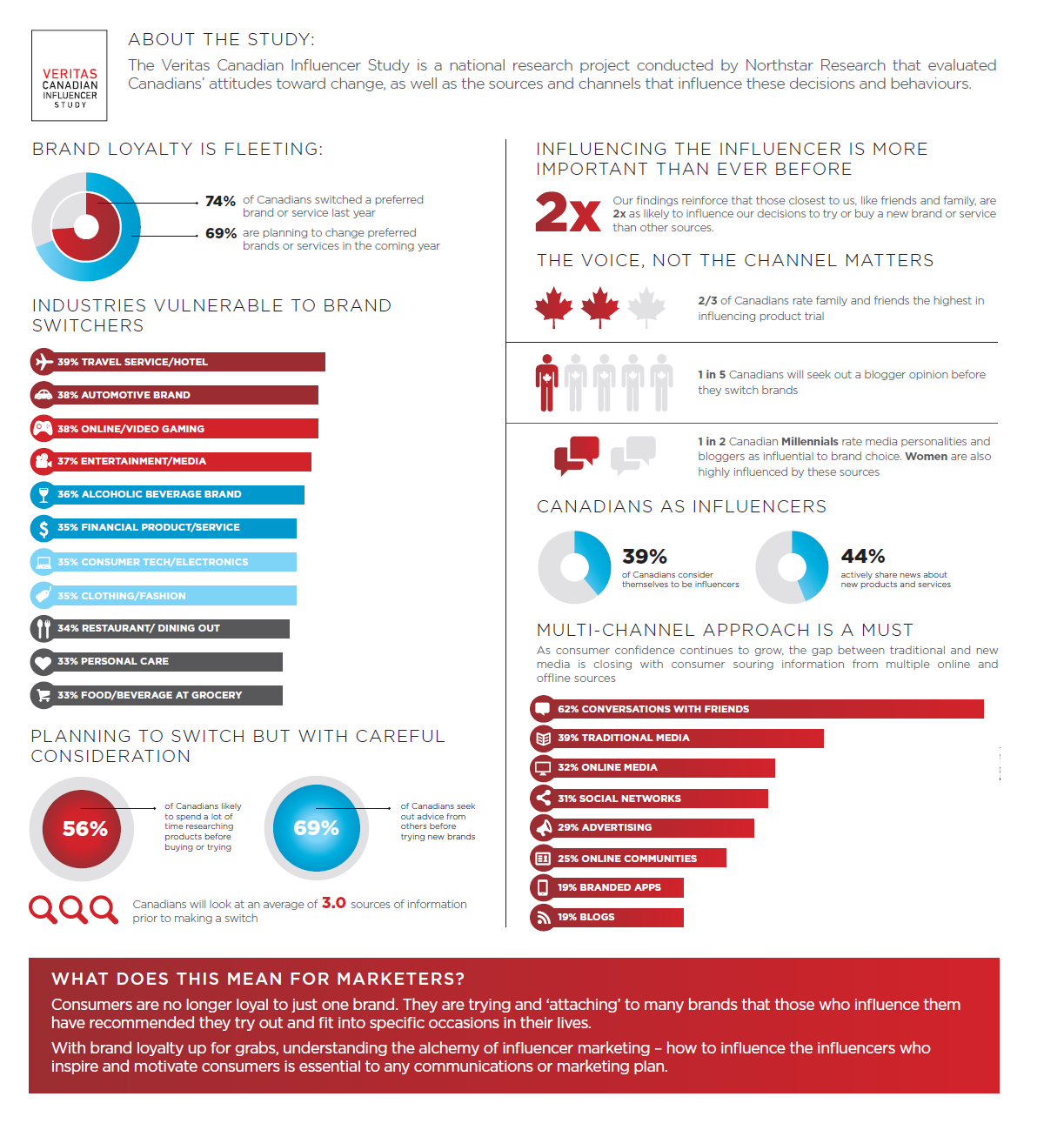 Image via Shutterstock.