Always tackles stereotypes 'like a girl'
The new P&G campaign starts a movement to strip the phrase of its insulting connotation.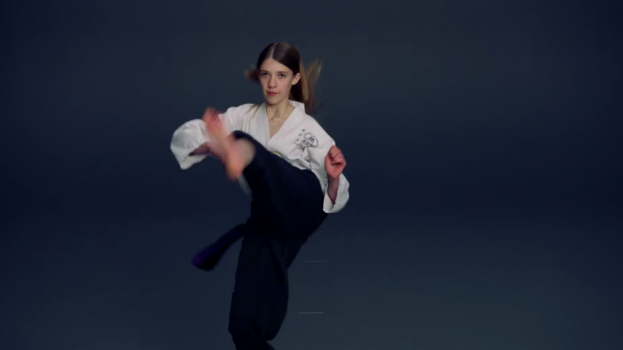 P&G's feminine hygiene brand Always has a new campaign circulating around the internet, already amassing more than 17 million views on YouTube.
It's hoping to turn the oft-used insult "You do _____ like a girl" on its head, by proving that "like a girl" can mean powerful, strong, effective (and basically, anything you would associate with doing something "like a boy.")
The global campaign kicked off late last week, with creative insight from Leo Burnett Toronto, Chicago and London. The brand partnered with director Lauren Greenfield to have people on camera act out what it meant to do something like a girl. The first half of participants (boys and women), demonstrated the stereotypical acts of running, throwing, pitching, etc., "like a girl." The second half of the video shows the same responses from young girls, who prove there's nothing to be ashamed of when doing something normal.
Creative insight behind the campaign comes following a survey from Research Now, which found that more than half of girls (56%) claimed to experience a drop in confidence at puberty, with the lowest confidence moments coinciding with when they get their first period.
The majority (89%) of women ages 16 to 24 agreed the words "like a girl," can be harmful, with more than half (57%) thinking there should be a move towards changing the meaning of the phrase.
"Always is taking a stand and starting [that] movement," said Victoria Maybee, communications, P&G Canada in an email statement. "[We aim] to help girls…feel proud and confident when they do things 'like a girl.'" This includes the unveiling of a new "mantra," which asks girls to "stop apologizing," "start insisting," "lead by example" and "rewrite the rules," among other positive, feel-good sayings.
There is no end date to the campaign, she said, and it will live largely online, promoted via social channels. Media was handled by Starcom Mediavest, while MSLGroup handled PR.
This is the continuation of a string of spots released by brands in the hopes of changing the way women are portrayed. Most recently, Pantene unveiled a new commercial, "Not sorry," which encourages women to stop apologizing for things that aren't their fault.