Are texting toilet paper rolls on the horizon?
Unilever Global is asking for grand ideas for internet-of-things gear, like smart bathroom products or intelligent packaging.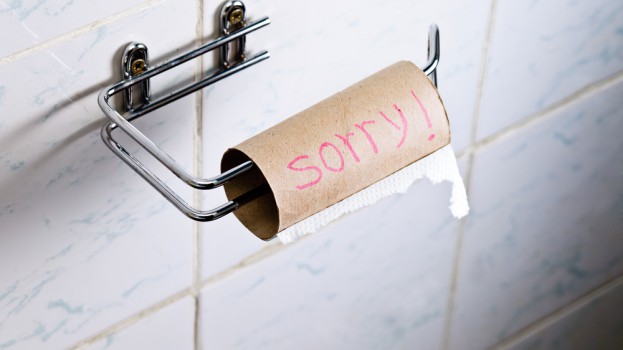 In today's market, innovation is happening all the time, oftentimes in a basement far away from the office towers of the big brands of the world.

To tap into that "new creative juice," stay on the cutting edge of marketing, and perhaps uncover the next Facebook or YouTube, Unilever has engaged startup tech companies and entrepreneurs, most recently launching The Unilever Foundry, a global platform to simplify how those companies engage with the world's second-largest advertiser. At its core, Foundry puts out calls for proposals, asking startups and individuals to compete on a bid for specific projects.

While it's not a physical space for these startups to play (often referred to as an incubator), the CPG is joining a growing list of companies and agencies taking advantage of the creative thinking that's possible outside of their company walls, from Mondelez's "Mobile Futures" program that pairs brand execs with venture-development firms, to Cossette's startup incubator program in Montreal and Toronto.

"One of the things we've noticed is that in today's world a lot of that pioneering of the future of marketing is actually initiated, created, by the startups," says Marc Mathieu, SVP marketing at Unilever Global.

Globally, Unilever is shooting high with its project proposals, encouraging marketers at brands like Magnum and Dove to develop broad briefs around a common theme. For instance, earlier this month it added four Internet of Thing briefs for "smart" products, including a smart bathroom (may we suggest texting toilet paper rolls?), smart ice cream cabinet, smart packaging and smart wardrobes.

The brand will increase the number of briefs, with different focuses over time, Mathieu says.

"From the get go we look for ideas that may be the beginning of a solution but we want to make sure they are the beginning of a solution that can scale," Mathieu says.

One project to already come out of this way of thinking (though the project started before the Foundry was officially established in May), is a collaboration with proximity-beacon maker NewAer for Magnum's ice cream cabinets that they're calling the ice cream social. They have developed an app that can notifiy someone, via an alert similar to a text message, when a friend is nearby, to create an impromptu rendevous. It can also let them know when  they and their friends are near a Magnum ice cream cooler. The companies will pilot the tech this summer in the U.K.

The company positions Foundry as an opportunity for it to pilot new technologies while providing startups and entrepreneurs the chance to work on global projects and have access to mentoring from the brand's marketers. For successful applications, the company provides $50,000 in funding through Unilever Ventures.

Despite only launching in May, more than 200 Unilever marketers have joined Foundry to start mentoring innovative technology startups. Through the program, startups and entrepreneurs generally meet with Unilever mentors for one hour every two to three weeks over a three month timeframe.

The company also announced this month it partnered with Ad:tech London's Future Media & Technology Summit, providing tech startups to pitch to a panel, with the winner getting the title of "The Next Big Thing."

In addition, The Foundry will be hosting its first eCommerce hackathon in London, England, a 48-hour event that will pair 50 indivduals from the tech world with Unilever employees to develop ideas and tools. 

Image courtesy of Shutterstock.