Future transforming ideas: feel-good innovation
Next up in our innovative ideas series: connected double-doubles for charity and rewarding smart driving.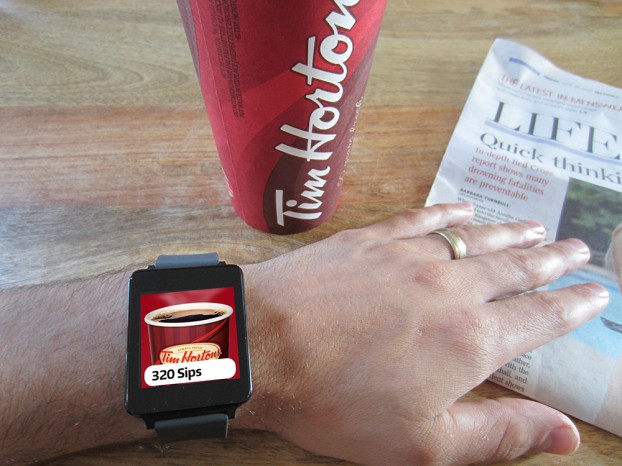 Part of this story appears in the September 2014 issue of strategy.
With tech advancing at light speed, the limits in product innovation are being pushed faster than you can say 3D-printed food. And with new tech comes new opportunities, so we asked some creative minds (from inside and outside the industry) to come up with an idea for a new product or service a Canadian brand could produce. For inspiration, they were directed to the Cannes Lions and San Francisco-based AKQA's Future Lions global student creative competition, which challenges entrants to create an idea that connects an audience "to a product or service from a global brand, in a way that wasn't possible five years ago."
From a closet that handles all your laundry needs to a virtual zoo, check back each day to see what our contributors came back with. Who knows, perhaps these brands will take note and develop these ideas into products. It could happen sooner than you think.
A sip-tracking charity cup
By Tom Emrich 
If there is one beverage that unites Canadians, it's coffee. According to the Coffee Association of Canada, 83% of us have drank a cup of joe in the past year, with the average coffee drinker gulping down 3.2 cups a day. Imagine if your cup of coffee could do more than just get you going in the morning. Imagine if, with every sip you take, you could help transform the lives of others.
With Sip for Support, Tim Hortons coffee drinkers will turn every sip into a donation to the Tim Horton Children's Foundation, made possible thanks to the sensor capabilities in wearable technology.
Coffee drinkers wearing activity trackers or smartwatches with an accelerometer will grant the Sip for Support smartphone app access to the data being collected by these devices. The app will detect a typical coffee-drinking motion to count each sip and match it with a monetary donation from the person enjoying a hot brew. Users will be able to configure the amount they wish to attach to each sip within the app, choosing from $0.01 to something more generous. They will also be able to set donation goals for when they wish to send payment to the charity, which would trigger a charge to the credit card on file.
Donation milestones, sip stats and total cups of coffee consumed over time will all be available to users on their smartwatch. All wearable devices will use haptic feedback to notify the user when they have hit their sip goal and the donation has been made, so the next sip of coffee could warm their heart, as well as their hands.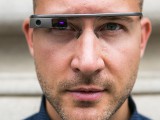 Tom Emrich is founder of Toronto's We Are Wearables, and co-founder of Wearable App Review
A phone that rewards you for not answering
By Paul Estey 
Eat better. Exercise more. Use less water.
For years, governments, companies and non-profits have spent billions telling consumers the actions they should (and shouldn't) take to live more responsibly. Truthfully, who's listening? We already know, for the most part, what's good for us. The trouble is we want instant, material gratification, and we don't engage around things we "ought to do" to produce long-term benefits.
It's also not where companies invest the bulk of their marketing might. Nor should they, unless it produces a defined business benefit.
We now have the key ingredients – the convergence of mobile technology and social networks – to change ineffective approaches and do what we should have all along – reward positive behaviours and outcomes.
Consider AT&T's "It Can Wait" anti-texting while driving campaign in the U.S. They've gone partway to stop people from texting. But when I'm stuck in traffic or need to find out why Bill won't call back…my thumbs start flying.
Telus or Rogers could go a step further by offering rewards to users. They could offer an app that a driver signs into while driving to disable outbound texts and send an automatic response to incoming messages that they're busy. In return, the user could earn points or rewards that could be redeemed for access to premium services and content or special offers from other retail partners. This makes it fun and rewarding to do the right thing – and good for business.