Future-transforming ideas: paths of less resistance
Grey Canada dreamed up shortcuts to Starbucks' lines and collecting the change from your empties.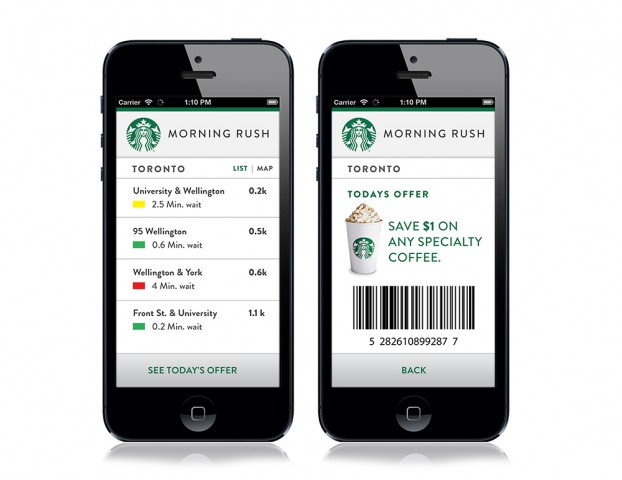 Part of this story appears in the September 2014 issue of strategy.
With tech advancing at light speed, the limits in product innovation are being pushed faster than you can say 3D-printed food. And with new tech comes new opportunities, so we asked some creative minds (from inside and outside the industry) to come up with an idea for a new product or service a Canadian brand could produce. For inspiration, they were directed to the Cannes Lions and San Francisco-based AKQA's Future Lions global student creative competition, which challenges entrants to create an idea that connects an audience "to a product or service from a global brand, in a way that wasn't possible five years ago."
From a closet that handles all your laundry needs to a virtual zoo, check back each day to see what our contributors came back with. Who knows, perhaps these brands will take note and develop these ideas into products. It could happen sooner than you think.
A quicker route to your coffee
By Grey Canada
Every service brand knows its customers don't want to wait in a long line, especially first thing in the morning. Yet we still see just that at coffee houses across the country. Why not take the same tech that exists for Google Maps (the kind that reads traffic by analyzing cell patterns) and apply it to our morning coffee run instead?
For Starbucks, we'd create an app to analyze wait times at locations in a user's area, helping them avoid the ones with longer lines. As a bonus, the app will also send exclusive offers to users daily while helping them get their coffee faster.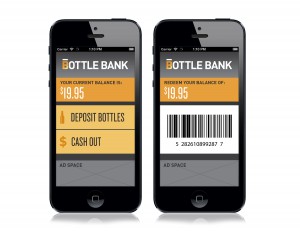 The bottle bank
We live in an increasingly cashless society, but whenever we return our beer cans and liquor bottles for a refund, we always walk out with a heavy handful of change. Why not create an app that allows people returning their empties at their local Beer Store to get their refund in digital form, right on their phones? Users can bank their money, redeem their refund at any LCBO or Beer Store location and even browse for new products right on the app. No change to weigh them down, and better still, 100% of the refund money comes right back into the business.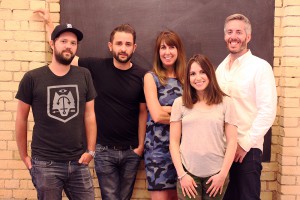 From left: Grey Canada's Logan Gabel, art director; Graeme Campbell, copywriter; Stephanie Nerlich, president and CEO; Lauren Scapillati, account coordinator; Andrew Carty, VP strategy
Missed the first three installments of the series? Catch up on the gamified winter coat, smart shopping carts and vaults and feel-good innovation.