Verdict: Canadians sharing Coca-Cola
The soft-drink maker tapped into the power of personalization to get a bump in brand love.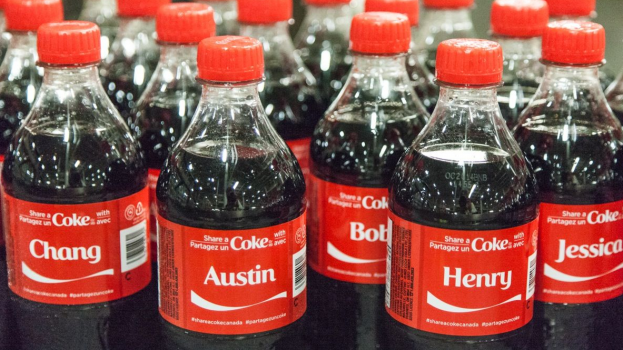 People love finding their names on things. Just look at how successful those gift store key chains seem to be.

And for Coca-Cola's latest mass campaign, "Share a Coke," it seems Canadians like finding their names on their soft drinks as well.

The program was picked up after two years in the international markets, says Sonia Bongiorno, senior manager, integrated marketing and communications, Coca-Cola. She first spied the campaign – which features the nation's most popular names on bottles – in Australia, where it achieved some great results.

After the Northern European market launched its program last year, Coca-Cola Canada got its team together to start work on the local adaptation. The campaign was originally based on a basic global insight that really resonates here, she says, so it made sense for the brand to bring the campaign to market. At the same time, the U.S. was also launching the program, so the brand was able to piggyback some of the elements (such as the TV spot launched last month). In this hyper-connected, always on world, "people want to connect on a person-to-person basis," she says. "They want a sense of personalization."

The biggest focus for the campaign was literally coming up with the names that would appear on the bottles. "We wanted to ensure that we were reaching 60 to 70% of the targeted population," she says. They needed to distribute the appropriate names to the appropriate places across the bilingual country.

Further, she says based on learnings from other countries, they realized they wouldn't satisfy the entire population, leading to the unveiling of colloquial terms on cans, such as mom, dad, friend, etc. The brand is also touring a kiosk across the country where people can get their own personalized bottles.

To promote the campaign, Bongiorno says they really focused in on the act of sharing with another person – something that differs from the work globally. "I think in some other markets, it's very much about finding your name, whereas we're hitting home very strongly, it's about sharing with others," she says.  Agency partners on the Canadian program include UM for media, Gravity for digital and social, Mosaic and MacLaren Momentum for experiential, The Hive for in-store, Environics on PR, Perennial for packaging and Publicis for Quebec adaptation.

And with less than a month to go, she says the campaign is already a runaway success. "Share a Coke" has garnered almost 59 million earned media impressions, with 37 million from traditional and 16 million from social – largely from folks posting pics of the bottles when they find their own name. Favourite brand scores, which includes tracking of "brand love," are up 5.5 points, and they're tracking double-digit business growth – which she attributes directly to the "Share a Coke" program as there are currently no other campaigns in market.

Finally, she says anecdotally, the brand has heard stories about people using the Coke bottles for everything from marriage proposals to baby announcements. A Western Canadian radio station even started using the bottles to create a dating game.