Toys 'R' Us calls upon the young at heart
To celebrate its 30th, the toy retailer asks consumers to take a pledge to "never grow up."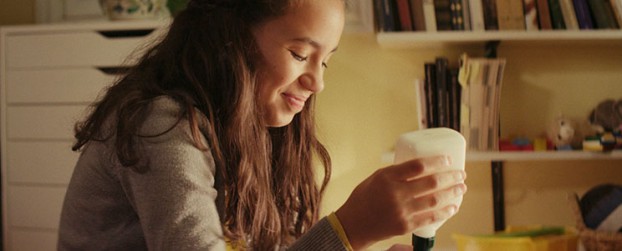 Do you remember the days when the most stressful thing you endured was your squirt gun running out of water?
Toys 'R' Us is asking consumers to tap into those kinds of memories and their inner child with a campaign in recognition of its 30th anniversary in Canada. Working with agency Open, it features a video, with production by Descendants, called "I Will Always…" in which children and adults alike pledge to partake in some sort of youthful activity such as always loving insects or sleeping with a teddy bear. Consumers are also invited to take an oath to "never grow up" on Facebook (developed by A Nerd's World) or tweet with the hashtag #nevergrowup. Additional campaign elements include a digital buy on sites mothers and families with children visit; a month of in-store events, including some with partner brands such as Mattel and Lego; 30 days of deals; a coupon booklet; offers with Air Miles; a Lego giveaway and a nod to retro toy brands it has carried for more than 30 years, such as Cabbage Patch Kids and Teenage Mutant Ninja Turtles, with a timeline. Additional agency partners include RCCI and Paradigm PR.
"We really just wanted to bring the nostalgic factor of growing up with Toys 'R' Us back to the forefront," says Victoria Spada, PR and special events manager, Toys 'R' Us.

The retailer has high brand awareness in Canada, she says, while iconic elements people remember about the brand include Geoffrey the Giraffe and its jingle, with the first line "I don't want to grow up, I'm a Toy 'R' Us kid."

"That was really where we wanted the roots and core of the campaign to come from, is to really find that inner child" she says, "because now those adults have grown up and now they're potentially parents or gift-givers, and so you're never too old to become nostalgic about a song, a toy, a doll that you used to play with."

Spada says the video and oath is geared at anyone from the age of three to 103. "The target really ranges and that's the whole purpose of it because we don't want anyone to grow up, and deep down inside you don't want to grow up."

The toy retailer is celebrating a few other milestones this year, including the 15th anniversary of its Babies 'R' Us, while its e-comm platform hit the decade mark. Spada says the retailer wanted to spread out the festivities throughout the year, while also ensuring it did not impede on its November activity around the holidays. Moreover, the current campaign (from the end of September until right before Halloween) is a way for Toys 'R' Us to ramp up before the holidays and to help consumers think about toys and the retailer, she adds.

Based out of Concord, ON, various divisions such as store planning and dot ca marketing fall under the purview of the retailer's VP of marketing, while the overall team, currently just under 30 people, has generally experienced a gradual expansion over the years, says Spada. The retailer created a new department 10 years ago to handle its online sales, and while it historically ran its in-store events, about five years ago PR and special events became part of the marketing department.