PR AOY Bronze: Veritas expands its influence
The shop plans to amp up its influencer engagement with its new Growth & Innovation Lab.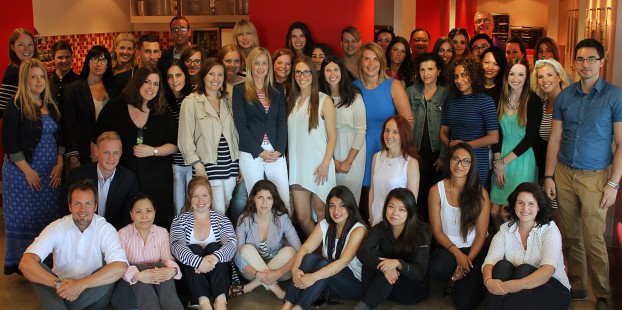 This story appears in the November 2014 issue of strategy.
Veritas Communications president Krista Webster is dancing between tables in the media lounge of her agency to the beat of the hit song "Bang Bang."
Blasting loud music prior to staff meetings is a tradition at the PR agency, which employs its fair share of millennials (who also love the free dry-cleaning service and occasional on-site massage therapy). But despite the bowls of chips on every table and the Stella Artois and Mott's Clamato Caesars (both Veritas clients) available at the nearby bar, this isn't just time for fun at the end of a busy Tuesday.
Webster has called the agency's staff together to formally introduce its Growth & Innovation Lab. Made public in July, the lab is a team responsible for insights, strategy, analytics and creative, and it focuses on finding new insights and developing new tools to enhance the work of the agency's account teams. It is what Webster calls the "cerebral cortex" of the agency, and she expects it to help drive growth. So far, the nine-person team in the lab – including Webster; its chief ideas officer, Nicola Moore; its chief strategist, Jason Cowell, director of digital creative strategy; and Jonathan Sy, VP social media and analytics – has developed the Canadian Influencer Study and led strategic planning for projects for Microsoft and CBC. A planned redesign and expansion of the shop's eighth-floor office inside the Hyatt Regency in Toronto's King West neighbourhood will see the lab physically housed inside glass walls in the centre of the shop. The goal, as Webster explains to this agency gathering, is for the G&I team to be fully integrated into the account teams to amplify its tactic of creatively engaging influencers – an approach that helped land it a Bronze in this year's PR AOY competition.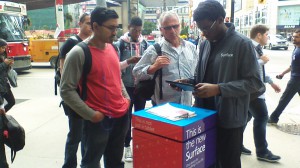 Aside from the new G&I division within the agency, Veritas recently changed the structure of its account teams to align them more closely to its clients' industries – such as health and beauty, and food and beverage – a change that creates teams with more experience and deeper insights. And it has gone beyond the traditional PR expertise by developing software to amplify its influencers' messages, recently releasing Blast, an ad platform that is essentially a digital banner on steroids that can deliver influencer content to a wider audience. It features a 3-2-1 countdown (with brands only paying for opt-in engagement) and can house multiple forms of content in one place, including videos and blogs.
Veritas has also been bringing a data-backed approach to identifying the most influential consumers for its brands, using software called Traackr. The tech helps uncover individuals talking about a brand, and qualifies them by their relevance, resonance and reach. In addition, Sy is in the final stages of developing a social media analysis tool that will roll out to the agency's clients this quarter.
There's been a movement of late for PR agencies to bring in creative talent with ad agency backgrounds. With the addition of Cowell, formerly a CD at BStreet, Veritas is no different, except Webster says her agency's focus is still on being an earned media specialist. She believes influencer endorsement, earned media and social conversations are the most trusted tools today for driving purchase and brand advocacy with a savvy consumer.
And based on recent work for CBC, you wouldn't doubt her. Veritas came up with a PR and social media campaign around the tagline/hashtag #FallforCBC, which was then expanded to other platforms.
"That was a PR idea and a social idea, and [CBC] decided it was so sticky that it became the idea," Webster says.
CBC used the tagline on all its new fall programming and in its media buy, which includes the Blast ad module, Webster says. The campaign, launched Aug. 25 at a pop-up experience dubbed Canada House, has resulted in 130 million impressions on Twitter alone.
"We're not going to be an ad agency," Webster says. "If our ideas are so good that our clients want to turn them into a full-on campaign, that is the highest form of flattery, but our intention is [creating] earned media moments that up the ante."
New business
Bayer, Keg Restaurants, Microsoft Canada, RBC, Twitter Canada, Sunnybrook Foundation
Key hires
Jason Cowell, director of digital creative strategy, Growth & Innovation Lab; Martin McInally, SVP corporate; Nicola Moore, chief strategist, G&I; Kim Roman, group VP; Jonathan Sy, VP social media and analytics, G&I
Staff
60
Office
Toronto
Cases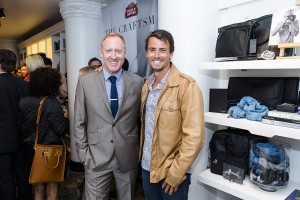 1. A pop-up Father's Day "Gifting Shoppe" was created for Labatt Breweries of Canada's brand Stella Artois.
2. DJ Deadmau5 played a surprise concert to launch Microsoft's new Surface 2 as part of the "Surface Has Landed" campaign.
3. For the Ontario Ministry of Health and Long-Term Care, the agency targeted parents to dispel myths and encourage getting flu shots.