Taste of the Caribbean
Air Transat gave Torontonians a ride in a Cuban cab as part of its campaign to get Canadians into the sun.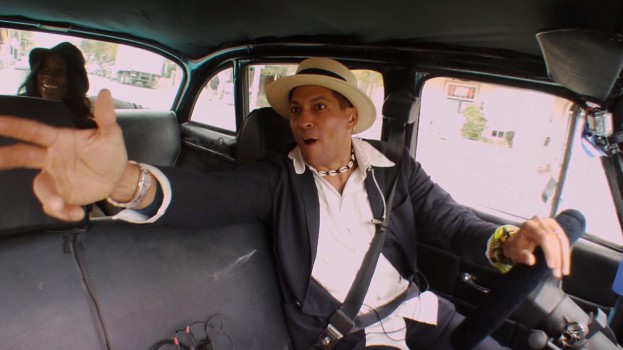 It's getting dark pretty early these days, so Air Transat decided to inject a bit of sun and Cuban flavour into the lives of a few lucky Torontonians with a stunt as part of its fall marketing push.

Around 800,000 Canadians head to Cuba for vacation every year so, in October, Transat and DentsuBos sent an iconic Cuban cab into the streets of Toronto, one of the airline's key markets. Complete with a baby blue paint job, the Cuban driver and a musician friend picked up adventurous passengers, handing out instruments so everyone could participate in some traditional Cuban music. At the end of the trip, the passengers were given a free Cuban vacation, courtesy of Transat.

Video of the stunt is now being pushed through Transat's social channels as part of its larger "Sun for Everyone" campaign, which began in mid-October. The broader campaign includes pre-roll, TV, radio and print ads meant to show Canadians how easy and affordable a trip to southern destinations like Mexico and the Caribbean can be.

"If you watch the TV spot, you'll notice that every week there is a refresh on the offer and there is a different price and destination being promoted," says Genevieve LeBrun, Air Transat's senior director of marketing. "It's all very retail-driven, in the sense you are on the couch and notice that you can get a deal to a destination you might not have considered."

As Canadians begin planning their winter vacations, the fall is a key marketing period for Transat, a company that has attempted to push affordability and leisure for vacations as competitors like Air Canada focus on more affluent business travellers, says LeBrun.

"There is a casual and welcoming tone that we own that can be easily translated to an experiential event [like the cab]. It's not totally new for us, but this is a creative way for us to express that," she adds says.