Oculus Rift does Hollywood
A full-length virtual reality film is on the way. So what does that mean for brands?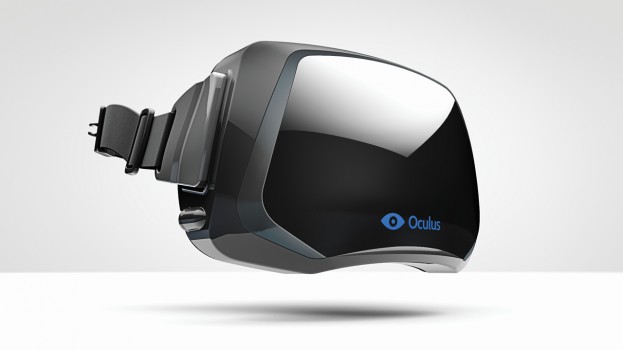 Get ready to take your content to the next level.
Producers in L.A. recently revealed plans for the first full-length virtual reality movie called Blue Highway, to be directed by David Marlett.
It will be designed to be watched on VR headgear such as Oculus Rift or possibly on the rumoured Samsung virtual reality headset.
"The audience will feel as though they're in the scenes with the actors," said Marlett in a release. Audience members will be able to get a full 360-view of the scenery.
The story features two strangers who pass each other on the highway and are then interrogated for murder.
Virtual reality has become an even more prevalent form of storytelling in recent months, and an interesting one as brands move into the content space (check out how McDonald's and Game of Thrones played in VR). Sid Lee Amsterdam recently rolled out a new VR short movie for Halloween as a testing bed for the platform.
"One of the reasons we developed this was to help brands visualize the opportunities for these immersive experiences," says Matt Di Paola, managing director of innovation at the shop. "It has certainly been coming up in conversations with clients, specifically around creating unique brand activation opportunities and content that has social currency to it." 

Agencies are starting to pop up dedicated to virtual reality content creation, while other shops are experimenting with other augmented reality devices such as Google Glass. Holographic projections, virtual reality's little sister, have also seen a boom in chatter recently as devices like Bleen start hitting the market.
Speaker and former agency president Tony Chapman says the medium offers huge opportunities for brands.
"Engagement is the oxygen of marketing – only through engagement can you hope to shape perception and more importantly motivate behaviour," he says. "VR is a platform that enables deep engagement. Your audience is captive, their senses fully immersed in the storyline. It is the Holy Grail for brands if they can weave themselves into the storyline, or in fact create storylines that show their product of service in the most extraordinary fashion. Imagine automotive, fashion, even food being prepared and presented."
That's not to say it won't be without challenges, adding that frequency and reach will be big barriers to the medium taking off.
Virtual reality is not a new concept, and has been around since the '80s (and indeed, can be traced back to the 1800s through 360-degree art projects), but the tech has received new life with the introduction of Oculus Rift on Kickstarter in 2012, which was bought by Facebook earlier this year.
However, the headset is still out of grasp for many consumers, relegating the tech to expos and demos, of which only a small number of people can participate. (And some even predict VR tech will never take off, going the way of 3D televisions – all hype, no buying.) But with more brands and producer creating content, will VR be set to hit it big in 2015?