Telus puts Canadians ahead of its products
Why the telco is pushing messages instead of products in three national campaigns heading into 2015.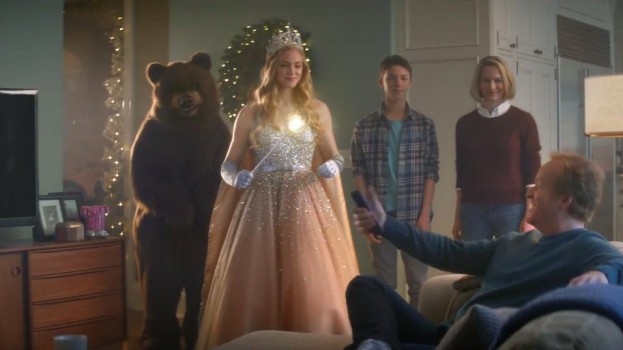 Telus has launched three national campaigns simultaneously, all of which take the focus away from products and services in the hopes that customers will have a conversation with the company.
The campaigns are also the first from The&Partnership, which was named AOR for Telus in June.
The biggest of the three is "Holiday Mode," a seasonal spot aimed at getting Canadians to put down their phones and turn off their TVs (even if they are Telus subscribers) and connect with loved ones this holiday. This message will be promoted through 30-second spots on TV and online, plus through a series of cheeky online how-to videos and banner ads telling people how to step away from the devices they've become so attached to. Telus is also encouraging users on Twitter to discuss how and why they are unplugging, using the hashtag #HolidayMode.
"Last year we [focused] more on the emotion, saying there's no more important connection than the human connection," says Anne-Marie LaBerge, VP of brand and marketing at Telus. "But people already know it's inappropriate to have your phone at dinner, so this year we decided have fun with it while we remind them about how important the human connection is.
"This is where our investment and strategy is going, and we're not going to accomplish that by talking about the new iPhone," she adds. "We continue to sell products and services – that's what we do – but that's not the conversation Canadians want to have, so we have to be pertinent. To build a relationship, you have to talk about what matters. We see this as highly beneficial, because Telus has transformed itself to put the customer at the centre of everything we do."
The second push from Telus encourages Canadians to give to furry friends with "Good Deeds for Wild Things" as part of the company's commitment to give $5 million over five years towards protecting Canadian wildlife. By going to the campaign microsite, Canadians "shop" with Telus' money, deciding which creature should receive a donation (up to $50). Current Telus customers have also been sent promo codes that can be redeemed to increase the amount they can "spend." The campaign is supported on social media, with out-of-home kiosks at shopping centres in Burnaby and Calgary allowing people to donate their own money on-site. The money will go to specific funds set up by WWF Canada, Nature Conservancy of Canada and Tree Canada.
The first week of December was also National Safe Driving Week, and so for the third big push, Telus ran the "Thumbs Up, Phones Down" campaign to let Canadians know not to text while behind the wheel. Led by the hashtag #ThumbsUpPhonesDown, the general public, spurred on my influencers, are being encouraged to take a "thumbs-up" selfie as a pledge to not text and drive, supported with radio and OOH ads. Cossette handled the media buying on all three campaigns.
LaBerge says pushing a message instead of a product is part of the company's efforts to position the brand as one that cares about Canadians, and that all three of these campaign ladder up to that positioning. 
LaBerge says all three contain messages that the company will continue to push through the next year. She adds this hasn't resulted in a higher marketing costs for the quarter, as targeting digitally and taking a retail approach to reaching Telus customers directly has made the company more efficient.