Cheerful creatives make (more) holiday cheer
Holiday dos and don'ts, history lessons and seasonal playlists from jolly agencies.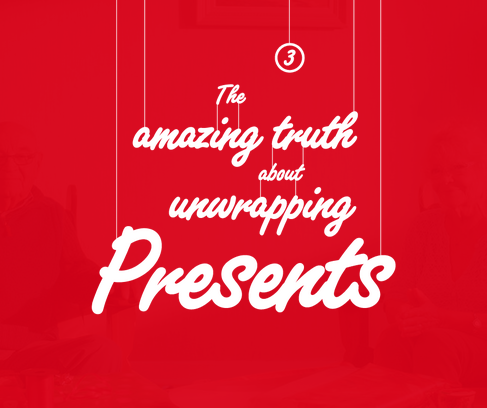 In it's second installment, our sister pub, stimulant, rounded up some holiday cheer from agencies making the most of the festive season this year. From the dos and don'ts of office party cavorting to hip-hop holiday playlists to confetti crackers, this festive round-up is just what the big guy in red prescribed. 
Lg2 gets testy with Christmas traditions
Quick, who was the first person to dress a tree in tinsel? Still thinking? It's not easy for most to answer a question of customs that relate to so many of us. It's a little sad, actually, but Lg2 isn't one to dwell on our generation's forgetfulness. So it's produced a documentary/quiz that entertainingly takes a stab at answering the questions that so few have answers to. They filmed four short docs that give a fly-on-the-wall view of Quebec's elders wrapping presents, eating tourtiere (an awesome French-Canadian meat pie), decorating a tree and reminiscing about the days of La Guignolee (an annual food drive for the poor), while debating the origins of these four traditions. Even though the truth is revealed at the end of each video, perhaps some of the subjects would rather agree to disagree.
Scratch Marketing has your holiday playlists covered
Scratch Marketing may have just stumbled upon a new business. Turns out, its staffers are pretty good at disc jockeying. For this year's festivities, the boutique Toronto agency came up with 12 different holiday playlists, each hand-picked by members of the team, and is inviting anyone to stream the collections on a Christmas-threw-up-here website. From classics like "Happy Christmaskah," sung by the kids of South Park, to the not-safe-for-family-get-togethers "A Pimp's Christmas Song" by Snoop Dogg, this collection of holiday hits is sure to get you in the festive spirit.
FifthStory's holiday party etiquette guide
'Tis the time of year to be nice (remember, being naughty doesn't get you anywhere with Nick). And where best to boast your pleasantries, and guarantee a bucket load of gifts under the tree, than at the annual office holiday party? Fifth Story, a Toronto content marketing shop, has ever so sweetly provided the world with a handy holiday party etiquette guide, which teaches those with a proclivity for inebriated nudity to stay clothed and how to restrain oneself from other equally humiliating party deeds. And it's animated, so there's little to no risk of losing your attention before class is up.
TrojanOne's slow motion Christmas cannon
Just like a clown getting hit with in the face at a child's birthday party makes the world a happier place, so too does a gaggle of creatives being hit with confetti in slow motion. If you're in need of some festive entertainment this morning, watch the video of folks from TrojanOne being pummeled with holiday sprinkles as punishment for not having enough upper arm strength to beat their fellow colleague in cracker pulling. A little office competition never hurt anyone, unless you're allergic to Christmas, then maybe it's a good idea to sit this one out.
Check out last week's creative holiday round-up here.