Schick offers free…flights?
It's all about creating an amazing experience for the shaving products brand, offering free flights for life among other prizes.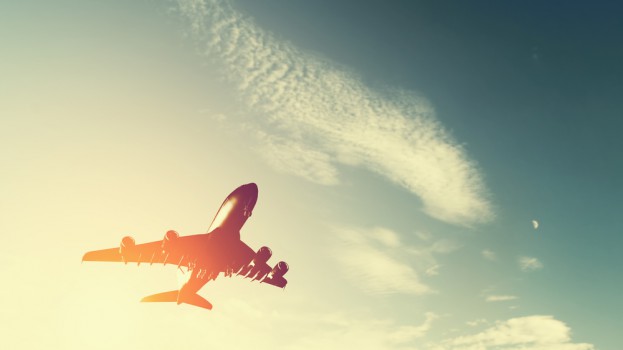 Schick wants to relieve your burden of paying for things. Namely, flights, credit card bills and cars.
The Energizer-owned brand is launching a new in-store, social and digital campaign, giving away three pretty extraordinary prizes: free flights for life, free shopping for a year or free driving for a year. (The campaign will dish out either an annual $1,200 – a la Cash For Life – or $25,000 lump sum and encourage it to go towards flights for the fly free contest, while the free shopping consists of a $15,000 pre-paid Visa.)
The brand is all about freeing your skin from unwanted hair, which inspired the giveaway, says Jill MacKinnon, brand manager for men's systems at the brand.
"We wanted to give the consumer an amazing experience," she adds, echoing recent findings from JWT's annual Trend Report survey, which found 74% of Canadians would rather spend money on an experience than on purchasing an item. The campaign targets a broad audience of anyone who shaves, and is a bid to build out brand awareness, she adds. The category, especially in men's care, has been in decline (you can thank the influx of beards for that) for years, she explains. 
The campaign will run across both men and women's lines – a first for the brand – as well as shave gel lines Edge and Skintimates, in an effort to create a stronger campaign that is unified across all brands in store. The collective campaign allows the company to pool resources to offer greater prizes, she adds, and creates a stronger in-store presence.
The contest will be supported by social and paid social ads across Facebook, Instagram and Twitter, as well as a PR push, MacKinnon says. All promotion drives to the brand's microsite, where folks are invited to actually enter the contest (by entering a pin received on pack). Each individual brand will maintain its typical mass media buy separate from this campaign, she adds.
The campaign will run through until September, pulsed out with different prizes over the next few months. In-store marketing was handled by 6 Degrees, while Paradigm took care of PR and Real Interactive took care of digital creative.
Image courtesy of Shutterstock.