Can you define Canadians?
CASSIES jury member and Weber Shandwick president Greg Power checks out why tapping into our collective experience creates value for brands.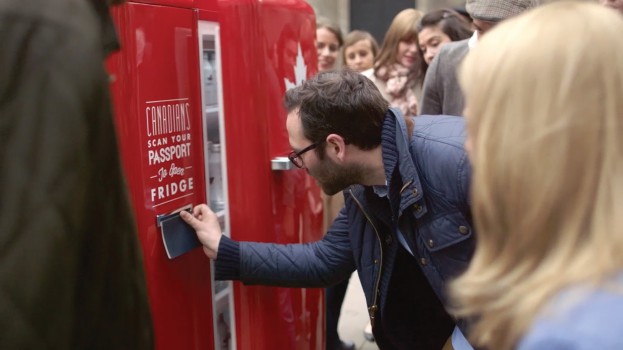 Leading up to the CASSIES awards night (Feb. 19), strategy is featuring a series of articles penned by different CASSIES jury members, exploring effective advertising trends from the past year. 

By Greg Power

As consumers, we define ourselves with micro experiences, and we share those experiences on a global scale – potentially with people we may not have grown up with, where we may not have a lot in common. This can put a strain on us as we search for collective boundaries that define our "Canadianness." Subsequently, we have developed a hunger to experience what it is to be Canadian.

On this hunt, Canadians are turning to media as a way of defining that collective experience.

In Canada, everybody knows what it's like to sit in a car that feels like a block of ice. We are a nation that believes it takes a village to raise a hockey player. A vending machine for beer on a Brussels street that can only be opened with a Canadian passport holds a deeper meaning for us, and who we are when we're not at home.

This is what it is, to be Canadian.

These commercials anchor you in the experience. They deliver the story immediately. You instantly get it when you see it. The result? They create value for the products that are delivered in the ads.

When the 2015 CASSIES shortlist of winners was announced late last year, you may have noticed this emerging trend: some of the work that was ultimately award-winning and made the biggest impact on client success, not only offered powerful visual storytelling, they also offered strong emotional ties too – what it is to be Canadian.

This is a wise play. Attention spans are getting shorter. We live in a media world driven by compression and distraction. The public's ability and desire to engage in long-form communications is short. Advertisers need to get their message understood immediately. It needs to be a visceral experience. If there is too much work involved the audience will move onto the next thing. We connect quickly and emotionally, or we don't.

While this has always been a challenge, in today's landscape, the risks are heightened.

In 2015, advertisers who get this and have the ability to clearly express that collective Canadian experience will win the hearts and minds of consumers and their purchasing dollars. This total Canadian story is as yet untold, because the story itself is still in the making.

Our job as advertisers this year will be to reflect back the stories we see among our target consumers.

Greg Power is a CASSIES jury member and president at Weber Shandwick.

The CASSIES awards show is being held at the Hilton Toronto on February 19, 2015.