Tide wades into branded content
The P&G brand is showcasing Canadians who can weather the cold in its latest digital push.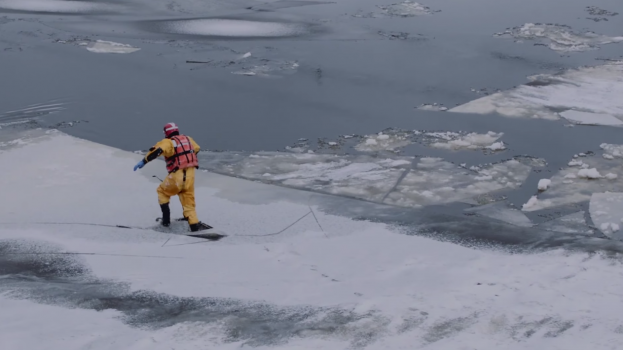 P&G's Tide has kicked off a new online branded content play, highlighting folks who work in the cold.

The campaign, launched last week, features digital documentaries of Canadians who work outside during our long frigid months, including a crossing guard, search and rescue operative and an outdoor rink attendant.

The brand picked "real people" in communities who are recognized for what they do. "Their jobs are different from one another, but the one thing that they all share is that they do not let the cold get in the way of performing at their best," said May Yu, marketing, fabic care at Procter & Gamble in an email to strategy. The effort is to promote the brand's Cold Water Tide, which, like the five people featured in the videos, preforms best in cold temperatures.

The campaign will live exclusively online through YouTube and pre-roll ads, and includes a small partnership with the Weather Network, running the length of winter. It targets "Canadians who don't let cold slow them down, and expect the same from their brand."

The cold-weather tie-in is an obvious connection to Canadians' lives, and the brand is hoping the weather resilience angle will resonate with most consumers (after all, most Canadians don't just shut in when the weather gets chilly).

Toronto-based content studio The Story Lab handled strategy and creative for the campaign, with production from Toronto-based Clark Stanley. Starcom MediaVest handled media planning, while Carat took charge of media buying.