Check it out: Which new Toyota are you?
Ontario Toyota Dealers reaches out to millennial drivers with an in-depth quiz that matches them with the perfect ride.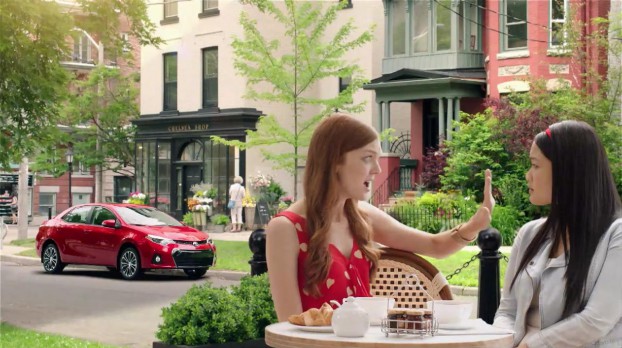 Anyone that's taken a look at Facebook or BuzzFeed lately will know that millennials love their quizzes. So the Ontario Toyota Dealer's Association (OTDA) created something that not only speaks to them, but does so earlier on in their decision-making process.
Toronto-based agency Rain43 has created Tmatch for OTDA, an online quiz that asks users in-depth questions about their needs, priorities and lifestyle to help them decide which Toyota vehicle is right for them.
The service is also being promoted in a 45-second TV spot that launched at the beginning of the week. Jeff Wills at Wills & Co. handled the media buy.
Kevin Pfuhl, chief strategic officer at Rain 43, says the inspiration for Tmatch came from research that showed consumers are doing upwards of 80% of the research before buying a car online, and as a result they are spending less time in the showroom.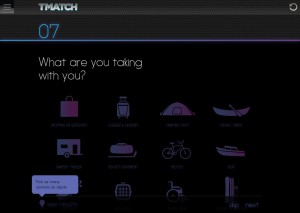 With that in mind, Tmatch asks many of the same questions a salesperson would of a new car buyer, and gives them three options to choose from. Instead of "replacing" the dealers, it  is a way for them to reach consumers earlier in the purchase cycle by getting to them online.

"It also helps the sales process," Pfuhl says. "Once someone has done the right homework and comes into the dealership knowing what they want, rather than the whole sales experience being a long, awkward thing, it creates a new dynamic that makes it easier and a more positive experience."

"Our job is to deal with people in the last three months before they purchase," John Farquhar, partner and chief creative officer at Rain43, says about working with the Dealer's Association, as opposed to Toyota Canada as a whole. "We don't have to worry about whether someone is buying a car two years from now, our concern is people that are in the marketplace right now for a car, and we need to influence them early in that process."

Pfuhl says since the agency started working with the OTDA two and a half years ago, they've worked to move its strategy from print and radio to TV and online, and says creating something that brings functionality to that offering is the next evolution of that process.