Converse puts its sneakers on the street
Forget scuff-free shoes - Converse's latest campaign features worn-in sneakers that reflect their wearers' personalities.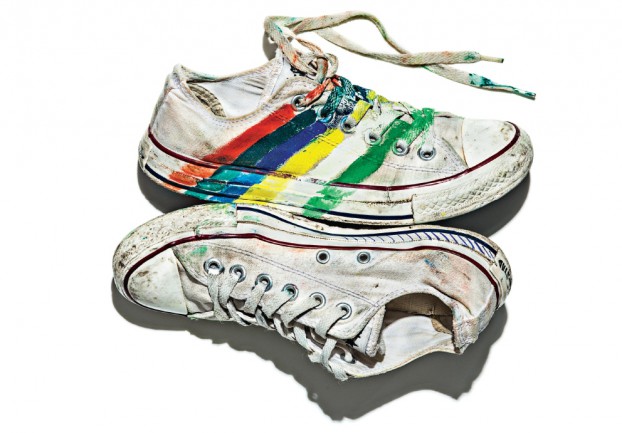 Converse is celebrating the creativity and self-expression of people who don the company's Chuck Taylor sneakers and make them their own with a new international campaign.
The "Made By You"campaign features portraits of real customers' Chuck Taylor All Star shoes, meant to reflect the personality of each pair's owner and the idea of the shoes as a blank canvas.
In an execution led by Anomaly globally, images were collected from international icons like Andy Warhol and Patti Smith, along with everyday Chuck Taylor wearers, to be used in exhibitions on the streets of major cities across the world, including New York, Shanghai and Rio.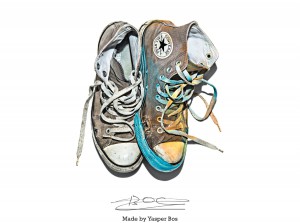 It also includes "hyper-local" exhibitions in particularly cultural neighbourhoods, including Toronto's Queen West. Certain transit stations close to that neighbourhood will feature takeovers of the sneaker portraits, and a wall at the corner of Queen St. and Peter St. will be taken over for three months to have local artists feature work associated with the campaign. Later this spring, an outdoor art project related to the campaign will also launch.
The campaign is based off of the insight that most Chuck wearers think the shoes' first day is their worst day – in other words, they get better with time, says Karl Strovink, VP for Canada at Converse.
"As a general rule, we are not a celebrity or icon-driven brand," he says. Instead, the campaign seeks to highlight the "everyday creative" and is in line with the brand's overall mission of encouraging people to unleash their individuality and be their true selves, he says.
Previous campaigns were more about projecting a message, but this time around, the brand wanted to reflect its fan base and celebrate loyal Chuck buyers, Strovink adds.
The campaign will include a national partnership with Little Burgundy stores, independent retailers in Toronto, Montreal and Victoria and a national retail activation with Foot Locker Canada. It also includes print ads in Vice magazine in Canada, and a media buy from Mediavest. Social media specifics are still in the works for the campaign, Strovink says.