Talk to me when I'm naked
Marketelle's Jessie Sternthal on how brands need to seduce women at just the right time, by speaking directly to them.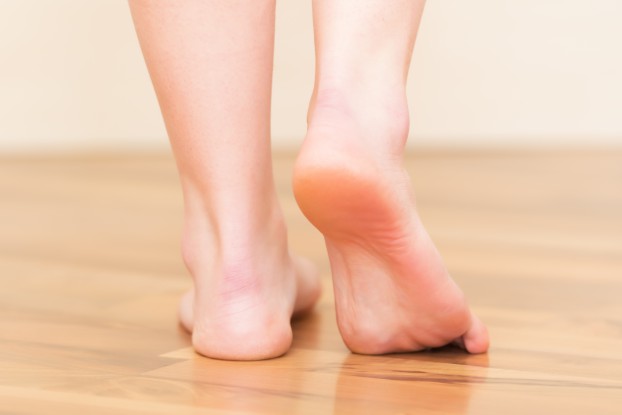 By Jessie Sternthal
There I was in a fitting room in a Los Angeles boutique wearing nothing but perfectly distressed, way-too-small jeans that were strangling my ankles, and a delighted little smile on my face.
Because on a recent trip to this eternally sunny mecca of loveliness, I was seduced at almost every turn. Not just by the staggering number of impossibly handsome waiter-actors, but by brands.
You heard me. Brands.
She who has been writing things for brands for over 10 years was finally, herself, totally seduced by them. Sucked in. Had. And now, forever loyal.
While there, I watched no TV. I surfed zero web. I listened to no radio. And I read not a single newspaper. Yet, I was drawn into fun, insightful, modern, compelling and on-point brand stories every day – which ultimately – drew from my chequing account. Every day.
One such brand story manifested as witty, insightful copy on the inside of that fitting room. I was so appreciative of the tone, that I almost forgot I had just literally gotten stuck in a pair of pants.
So what ultimately happened? Great branding experiences happened. Not advertising, content or social media experiences, but branding ones. From coolly and beautifully written store-front window stories that pulled me in (in both senses of the word), to clever and female-insight driven fresh pressed juice names whose labels were as entertaining to read as the backs of cereal boxes when you were little, to the walls of a lunch spot plastered in stunningly art-directed, great little stories and quotes about the oh so farm-to-table menu items, to receipts.
Yes, receipts. There's nothing quite like dropping $50 on a tank top only to get a cheeky little compliment printed on your bill. Mine said "Do you always turn heads?" How festive! It was as if my environment was written, laid out and designed to speak to me and only me. We know of course it wasn't. It was written mostly to speak to women ages 24 to 39, with active lifestyles, full-time careers and likely young families. Conceived to hook a demographic concerned with their appearances, staying on trend but being kind to the planet and themselves. And of course, created to speak to a group who is getting harder (and harder!) to reach well. So yes, I was the sweet spot.
Brands like Vitamin Water were among the first to pull you into their brand experience while you experienced the brand itself. Forever clever. And many have thankfully and delightfully followed suit. Madewell, & Other Stories, Fred Segal, and Anthropologie are currently doing bang-up jobs with their branding and speaking to women…sometimes without saying a word.
But why aren't more brands, and the marketers who run them, willing to really go there?
I've actually had a few very cool opportunities over the course of my career to help re-brand companies and give them a new voice. Be it in their stores, on their shopping bags or on their products themselves. And so often, after coming to the table (alongside ridiculously talented designers of course) with ideas that captivate consumers while they engage with the brand – the boards are shot down. Not because the clients in the room don't appreciate them – but because they're not really ready to "go there." And what shame!
Because from where I'm standing (and eating, drinking, shopping, exercising, listening to tunes and getting stuck in clothes then panicking I can't get out of them), brands must speak to me like they get me…while I'm right there in front of them. It's no longer about hoping that consumers will notice or share your ad. It's about consumers experiencing your ad by experiencing your brand.
And as for me, well, I may not be an LA girl. But I'll always appreciate a restaurant business card that reads "Thanks for chew chew chew-sing us."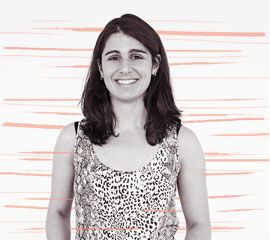 Jessie Sternthal is a senior writer at Marketelle. 

Top image courtesy of Shutterstock.