Up to the minute: New VPs everywhere
New leadership at FCB, Hill + Knowlton, Jackman, Human Equation and Groupe V, plus other stories you might have missed.

The marketing world never sleeps, which means there are bound to be things that fly under your radar. To make sure you're up to speed, here's some news you might have missed this week: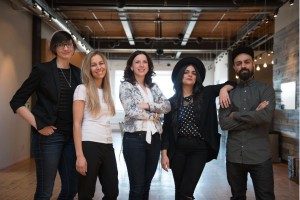 FCB Toronto has added a VP and four creative staff to its office. Kinga Karadi, who was a long-time member of digital agency Klick Health before forming her own consultancy, has been hired as FCB's VP of operations. On the creative side, the agency has hired copywriter Sabiha Chaudry, who has previously held positions at the Montreal offices of Geometry Global and Ogilvy & Mather. It also hired three art directors: Kristen Stackhouse (previously of Wunderman and Proximity), Naeem Walji (previously at Cheil and Agency59) and Gira Moin (a freelancer who has worked at Cheil, Cundari and Tribal).
PR firm Hill + Knowlton Strategies has added new senior leadership to two of its Canadian offices. In Ottawa, Jason MacDonald, director of communications for Prime Minister Stephen Harper since September 2013, has been hired as VP and national deputy practice leader of corporate communications. Before moving into the government world in 2011, holding positions for several ministers, MacDonald was VP of corporate and public affairs at Veritas. In Toronto, Susan Shutta has been hired as VP after five years as senior director of corporate affairs at Walmart Canada. In addition, the firm has hired former Weber Shandwick VP Deborah Rowe as an account director and Emily Vear as a senior consultant. Vear comes over from Target Canada and previously held a variety of roles at Veritas.
Carol-Ann Granatstein has been promoted to VP of marketing at Jackman Reinvents. Granastein was hired as director of marketing and media relations at Jackman last year, a position she had previously held at Cundari.
Rivet, the CRM and digital agency that was previously known as FCB Direct in Canada, has promoted three of its account staff. Karyn Mark, who joined the agency 10 years ago and most recently served as account director, has been promoted to group account director on the CIBC and Primus Canada business. Jeff Davenport, who came over to Rivet from DraftFCB six years ago, has also been promoted to group account director, overseeing the agency's healthcare clients. Lee Ann Smith has been promoted from account supervisor to account director on the CIBC business. Smith re-joined Rivet in 2011 after leaving in 2008, holding positions at OSL Marketing and DDB.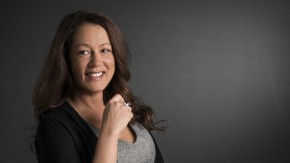 Quebec agency Human Equation has named Nathalie McGowan its VP of client services. McGowan was previously executive director of client services, a position she has held since Human Equation merged with her previous agency, Imagine ID, last year. In addition to continuing to lead the agency's service department, she will oversee the integration of activities between its different production departments.
Montreal PR agency Marie-Annick L'Allier has been selected to handle the media relations for the 2015 FIFA Women's World Cup, which will be hosted in Canada this summer.
Toronto agency Giants & Gentlemen has won Carlson Wagonlit Travel's North American leisure business. The agency won after a pitch that highlighted its cultural fit with the brand and work with other travel clients like Days Inn. Giants & Gentlemen will begin work immediately, launching a six-week campaign in May ahead of the summer vacation season.
Hospitality group Accor has selected Montreal firm Citoyen Optimum as its Canadian public relations agency. Accor operates seven locations of the budget Novotel hotel chain in Canada, as well as the luxury hotel Sofitel in Montreal.

The CRTC announced a series of new rulings coming out of the fall's Let's Talk TV hearings, including getting rid of genre protection, making online streaming services available regardless of television subscription and reducing Canadian content quotas, while also requiring more investment in Canadian programming.
La Presse has hired Maxine Finlay Ross as director of brands and strategic development. The hire comes as more CPG advertisers have shown interest in the outlet's digital properties, and Ross will be responsible for business development in the food, fashion, automotive and tech sectors.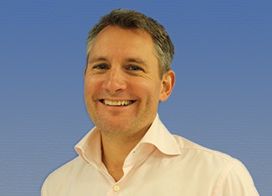 MediaCom has named a new global COO, promoting Toby Jenner from global business development and marketing officer at the Group M-owned media agency.
Montreal's Groupe V Media has promoted Sylvain Venne to VP of sales, previously general manager of local and regional sales and interim general manager at the agency.