SXSW: Never mind the hype
SapientNitro's Michael Howatson on why marketers need to be critical of shiny new tech.
By Michael Howatson
The SXSW festival in Austin began as a music festival. It's since become a celebration of ideas – for example, Bruce Springsteen's legendary lecture on the virtues of intellectual appropriation – and technology.
In Austin, technology makes the biggest splash, but as marketers, it's important to remember that technology should serve the strategy.
It's easy to get caught up in the hype around new technologies. "Look at this new streaming platform. Can I deliver location-aware content through these sensors? How much marketing budget do I devote to the bleeding edge?"
But the real question is: Can I offer real value to my client's business goals, the concept, and their customers, using this technology?  Viewed through this lens, the considerations are very different – not to understate the value of emerging technology, but to inject a healthy dose of realism.
It's shiny. It's novel. Will anyone use it? When dealing with new, buzz-worthy technology, this is often the last question asked with regard to marketing strategies. A technology should be mass-accepted, or have the potential to be mass-accepted, to be valuable in the marketing mix.
This doesn't mean we should dismiss new technologies that don't have an obvious application immediately. Ideation leveraging new technologies to determine innovative, contextually relevant and compelling concepts is a valuable exercise, and is what ultimately propels new tech to the masses.
But just because you can, doesn't mean you should.
Let's think of the client's customers. What do they need or want?  They ultimately would prefer seamless, effortless, proactive serving of utility and story. They just haven't truly experienced it yet.
It will be some time before the overarching user interfaces reach a new paradigm of radical simplicity to facilitate this magic state of service – but we are getting there. At SXSW 2015 we saw beacon technology and the rise of hyper localization, heard about virtual reality driving the development of new cameras, and 3D printed, connected toys that learn, watch and engage their users.  In the panel "Storytelling with the New Screens," Francesca Marie Smith, research associate at USC Annenberg Innovation Lab, said "The new screen is no screen at all."
That is clearly exciting, but on the downside, there's a mosaic of data, services and standards to support that experience, and fragmentation is rife. We're partly a victim of that very support system, as companies continue to throw innovative additions into the ecosystem of the "internet of things" – the ubiquitous network of sensors, connected devices and telemetry that forms the theoretical basis of that ultimate transparent user experience. That fragmentation will continue to force us to increasingly live our digital lives on top of, and distracted from, our real lives until we sort out the standards of these core issues.
Just being novel or entertaining won't break through the clutter, noise and barriers that these potential aids to a transparent user experience ironically create. True, positive, life-assisting utility will make what we do meaningful and successful. A robust, informed digital practice will be a powerful weapon in the coming battle for hearts, minds and eyeballs, but the ultimate goal hasn't changed.
Technology serves the strategy that serves the client. Lose sight of that, and the technology is meaningless – no matter how shiny.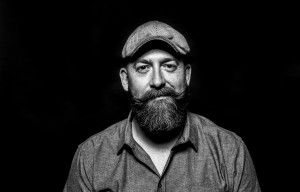 Michael Howatson is ECD at SapientNitro.
Image courtesy of Shutterstock