Taxi 2 wins Leon's
The agency will handle creative in an effort to evolve the iconic Canadian furniture retailer's brand, with an eye to business growth.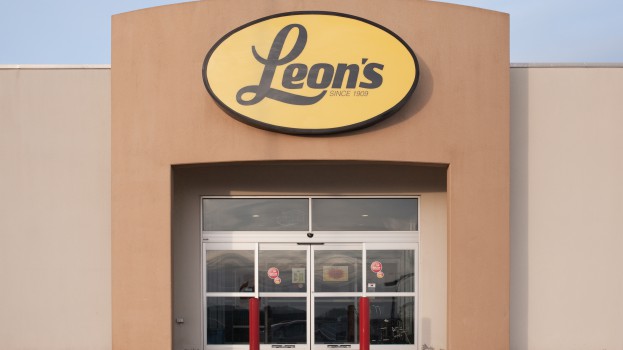 Taxi 2 has been named agency of record for national furniture retailer Leon's. The agency won the account after a nine-week RFP process.
Effective immediately, Taxi 2 will be working on creative solutions to "evolve [Leon's] story with an eye to unlocking the next stage of growth for their business," according to a press release. A spokesperson for the company tells strategy the pitches included no creative, instead focusing on the brand's business challenges and how the agencies would solve them. There were 13 agencies involved, which was narrowed down to five for the first part of the RFP and three for the second part.
Founded in Welland, ON in 1909, Leon's operates 80 locations in every Canadian province, except British Columbia. The large-format stores are among the first to bring the "big box" concept to Canada, beginning in 1973. In January, the company reported it had topped earnings estimates for the second straight quarter.
"This is a very exciting win for Taxi 2. We see a massive opportunity with this iconic Canadian brand," said Daniel Shearer, general manager of Taxi 2, in the release.
While Leon's purchased The Brick in 2012 for $700 million, a spokesperson for the company said the agency will only be working on the Leon's brand.
Leon's previously worked with Saatchi & Saatchi, which developed campaigns for its 100th anniversary in 2009 and worked on its long-running "No Money Miracle" and "Don't Pay a Cent" event platforms. Those platforms were the subject of a lawsuit by the Competition Bureau in 2013 that alleged deceptive marketing practices, suggesting that they resulted in customers paying more down the line than those who paid up front, allegations Leon's has denied and said it will defend itself against in court.
On Friday, it was announced that Taxi won the business for Casino Rama.
Image courtesy Kevin Brine/Shutterstock