Metro customizes the grocery trip
The grocery chain has stepped up the personalized features in its loyalty program as part of its ongoing strategic plan.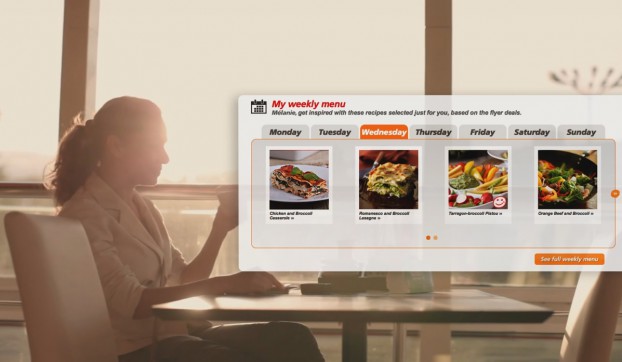 Metro has launched new additions to its website and mobile app for its loyalty program customers as part of its continued strategy toward more content on its digital platforms.
The new Just of Me section of the website and update to the My Metro app, available for Apple and Android mobile devices, include a personalized flyer based on loyalty program members' buying habits. The offerings apply to users part of the Metro & Moi program in Quebec and Air Miles members in Ontario.
The personalized features also include weekly specials listed according to purchasing preference and weekly usuals, meant to help consumers make their grocery list more efficiently. They can also gain access to weekly coupons and personalized menus.
The personalization of the flyer is what makes this offering stand out, says Marc Giroux, VP and CMO at Metro. "It's a very, very important tool for our customers to plan their groceries," he says. "Nobody [else] is organizing the flyer, which is one of the most important tools for consumers to plan their groceries and look for deals."

The retailer also cites Nielsen research that suggests 63% of Canadians who are active on the internet look for recipes, 62% check online flyers, 52% research products, 49% look for promotions and sales, 48% look for coupons and 48% compare prices between brands.

The new features are a continuation of the retailer's strategy that began in 2009 when it first partnered with U.K.-based customer data company Dunnhumby to launch its loyalty program, and in 2013 when it revamped the offerings.

Now, it has become the first grocery chain in North America to have such tailored offerings, he says. "This is not a tactic for Metro," Giroux says. "This is part of our strategic plan to continue on our journey to become customer focus."

Last year, the brand had 80 million targeted contacts with customers through its website, mobile app, newsletters and printed material and that's projected to be more than 100 million in 2015.

The brand will be promoting the new features through digital ads, its social media pages, and weekly newsletter, along with executing an influencer relations strategy. It has also created a video explaining the features, running on YouTube and on Metro.ca.

The grocer also held a launch party yesterday in partnership with Flare magazine during Toronto Fashion Week, in an effort to showcase the quality of its food and personalized offering. "What we're launching is targeted to people that are really engaged in the latest trends and digital," Giroux says, so Fashion Week has some affinity.

The partnership also includes a new Flare column featuring recipes from some Canadian fashion elite – including designers Sid Neigum and Chloé Gordon - launching in its upcoming issue.