Yes we Cannes: Engaging the senses
Our latest look at Lion-worthy work showcases campaigns that make the senses a priority.
The deadline for submissions to the Cannes Lions International Festival of Creativity is fast approaching. To mark the occasion, we turned to some of the industry's top brass to give us an idea of which Canadian campaigns might make an impact in Cannes this year, and who should leave a little extra room in their luggage to get that Lion back home. 
In our latest look at Canadian work worthy of bringing home a Lion, we look at a few campaigns focused on taste, sight, sound and even a sense of disgust.
Campaign: A bit bitter
Brand: Farnham Ale & Lager
Agency: Lg2 Montreal
"Great art, simple idea – everything you want from a print ad," Michael Milardo, ECD at Cossette says of the Farnham series.
Created by Lg2 Montreal, the ads launched in December and ran at trade shows and bars, as well as in specialized magazines in the Quebec market. It was also used as a giveaway for visitors to the brand's Quebec brewery.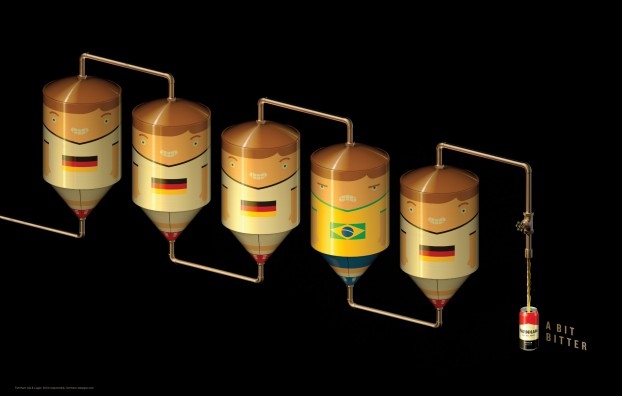 "This print campaign has a lot going for it," says Steph Mackie, owner and co-founder at Mackie Biernacki. "Let's start with its fearless tagline  - A Bit Bitter. Smart stuff. But that's not all. The ad also respects the beer drinker's intellect. It is beautifully executed in a manner that is relevant to the product. And it works globally. It's also pretty fantastic to see a beer ad that isn't about bikinis, cottage parties, or the 'refreshing taste' strategy."
Campaign: Sonos' rebranding
Brand: Sonos
Agency: Bruce Mau Design
As part of a rebranding for the audio company, Toronto's Bruce Mau Design came up with a logo that, partially by a happy accident, speaks to the brand's emphasis on sound.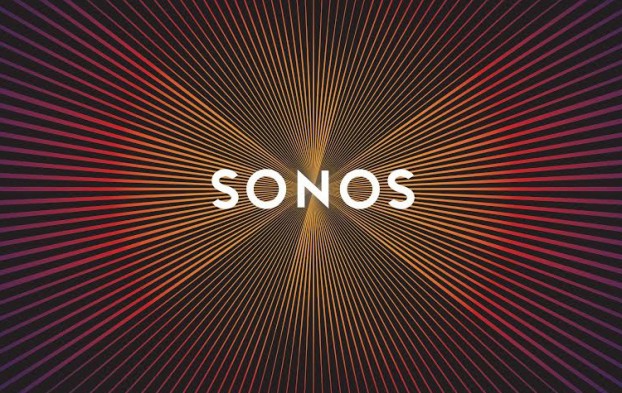 "I imagine this was one of those rare happy-accidents during creative development," says Rob Sweetman, founder and creative director at 123w. "When I first scrolled my mouse and saw the pulsating soundwaves coming from the new SONOS logo I was pretty blown away. I had five or six people email it to me in the days following its launch – impressive for a logo redesign, and I can see it doing well in design categories."

Campaign: Smell Details

Brand: Ford

Agency: Y&R

For its award-winning radio spot, Ford and Y&R focused on the details that make the brand's vehicles great, while engaging consumers to listen up and take note of what it was really trying to say. Using the wrong words (but right sounds) to give the whole spot a sense of being "off," the ad conveys that small details can make a big difference.

"Smell details make a big deference," the spot's narrator says, for example. "That's why Ford brake pats are installed by Ford-trained technicians for a perfect fit ovary time. Which should give you peas of mime."

The ad took home a Best in Show award at last year's Crystals, and could potentially bring home a radio Lion, says 123w's Sweetman.

Campaign: Bissell Symphony – Subway

Brand: Bissell

Agency: KBS

To promote its Symphony vacuum cleaner, Bissell Canada put its executive front and centre in one of the dirtiest places you can think of to show just how clean its product could get your floors.

"I heard about it on the radio, saw it on my social feeds, read about it online and in the papers," says Allen Oke, ECD at TBWA\Toronto. "If you're going to do a one-off, you have to do it really well and make sure everyone hears about it in that short window you have to do so, which Bissell did to great effect," he says, noting the spot could win in the Promo & Activation, Branded Content and Entertainment and PR categories.

"Though the gross-out factor surely was the spark that ignited this idea's popularity, the bravery of doing this in the first place, the client putting themselves on the frontline, and the fact it is a dead-simple demonstration – the kind that advertising greatness has historically been predicated upon – makes it the kind of idea that traditionally finds an audience in Cannes," Oke adds.