Check it out: Uber wants to be your DD
How the brand promoted itself, and discouraged impaired driving, with a nifty tool.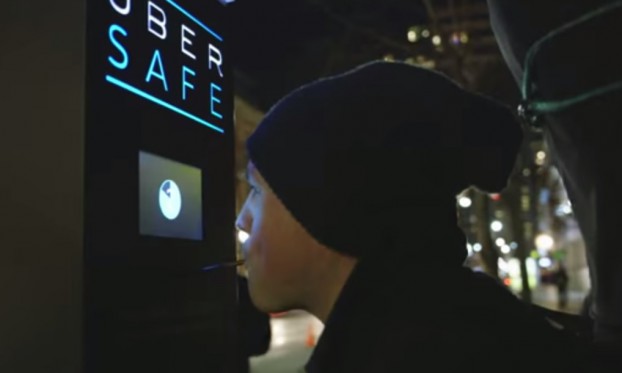 Too drunk to use your phone? Let a breathalyzer find you a ride.
In a push to get more users, as well as promoting itself as a safe ride alternative, Uber worked with Rethink to launch a curbside "Uber Safe" breathalyzer kiosk on St. Patrick's Day in Toronto that calls for an Uber ride by blowing into it. The resulting video capturing the users' reactions launched yesterday and will be used on Uber's social media channels.
The machine, built by Toronto's StackLab, included disposable straws, a tablet, the Uber app and a breathalyzer that would analyze the alcohol content in a user's breath after they blew continuously for six seconds. It would then call for a free Uber ride.
"We wanted Uber to own a bit of the conversation in terms of getting people home safe and have their product at the centre of that message," says Aaron Starkman, partner and creative director at Rethink. "We think it's just a good thing if we got one person home safe and, who knows, maybe even saved a life or [prevented] an injury."