Carl's Jr.'s Canadian shake up
The burger co hopes its milkshakes will bring everyone to the yard.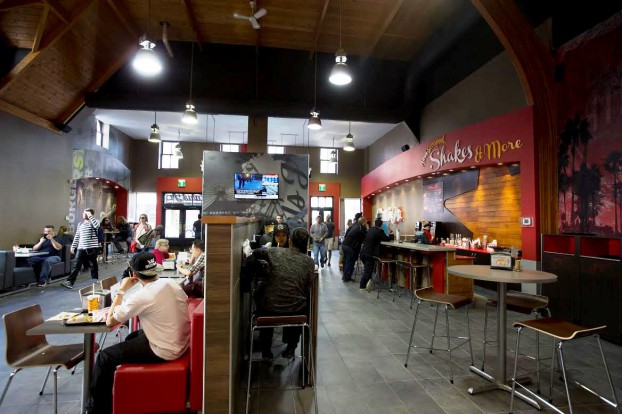 Carl's Jr. is hoping that if you're in the mood for some poutine and a milkshake, it will be your new go-to spot for fast-casual dining.
The California burger chain continued its Canadian expansion earlier this month, opening a new location on Queen St. in downtown Toronto. Along with Canadian offerings like poutine, it's home to a dedicated milkshake bar, a first for the chain – which has about 1,300 locations worldwide – and part of the brand's Canadian-specific push.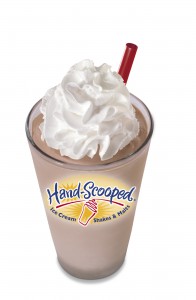 "It is kind of dual purpose for us," says Jeff Branton, VP and general manager for CKE Restaurants in Canada. "We almost want the shake bar to serve as the testing ground and as the destination point."
Carl's Jr. really fits between traditional QSR and full-service restaurants, he notes. For example, food is brought to the table and with its 100% Angus beef burgers, has been focused on being a higher-quality option than other QSR competitors, including McDonald's or Wendy's.
"The explosion of the [brand's] Thickburgers in Canada was an exciting revelation, but the same was true of shakes, which doesn't necessarily correlate to a cold country," he says. "We sold a considerably larger amount of shakes here than in the U.S. so that seemed like an obvious opportunity to try and zero in on."
Sourcing from Canadian ice cream company Chapman's and flavoured syrup vendor Monin, the restaurant has about 20 flavours, including some uniquely Canadian ones like Nanaimo Bar. While other fast food giants like McDonald's and A&W have milkshake offerings, Carl's Jr.'s menu is more in line with speciality offerings from restaurants like Ontario chain The Works or Toronto's Holy Chuck Burgers (whose menu includes a $14.99 truffle oil and foie gras shake, among more traditional flavour pairings).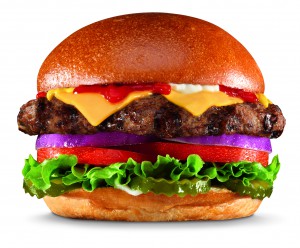 Carl's Jr. has a franchisee model in Canada and is planning an aggressive expansion here. The new location, its 15th in Canada, is the second for Toronto (a Yonge and St. Clair location opened in March).
The brand has been in Canada since 2011, when it first opened a location in Kelowna, B.C. It now has eight British Columbia locations, three in Alberta and four in Ontario. CKE currently has commitments to build 15 more stores this year across the country, while 6Points Food Services (the franchisee of the Queen St. spot) is planning 30 openings over the next six years.
"The nice thing about our operation here in Canada is we're allowed to have that flexibility to learn about our consumer and make the adjustments to be responsive to their desires," Branton says. "One of the things that we're going to do in the very near future is reach out to some of our vendors and start looking at coming up with some Canadian options for burgers," he says, adding that not all of the limited-time offerings and even the burger names in the U.S. will resonate here.
At this point, the brand is focused on its core target of "young, hungry guys," or men between 18 and 34. "They are the ones that really seek out this type of product," Branton says.
So far, Carl's Jr.'s marketing has relied largely on radio buys and local marketing led by Vancouver's Fusion Communications Group. The strategy has focused heavily on local sports channels such as TSN 1040 in Vancouver and sponsorships of Edmonton Eskimos broadcasts. It has also done some limited OOH ads in the B.C. interior, as well as Facebook contests aimed at hockey fans. As the brand expands here, TV buys may become an option, Branton says.
"We've seen a real pent-up demand," adds Dean Mailey, president and owner of Fusion. "There's a real awareness for the brand in Canada, probably because so many of us have travelled to the U.S."
It's also gained awareness from spillover of its (often racy) TV ads from south of the border, created by Los Angeles-based agency 72 and Sunny (its "all-natural" extended-cut Super Bowl ad featuring model Charlotte McKinney was viewed 10.8 million times on YouTube).
In Toronto, more hyper localized OOH placements or street teams may be an option this summer as well, Mailey adds.