Budweiser thanks Saskatchewan
In a new spot continuing its "Red Lights" campaign, the brand highlights why Saskatchewan is so significant to hockey.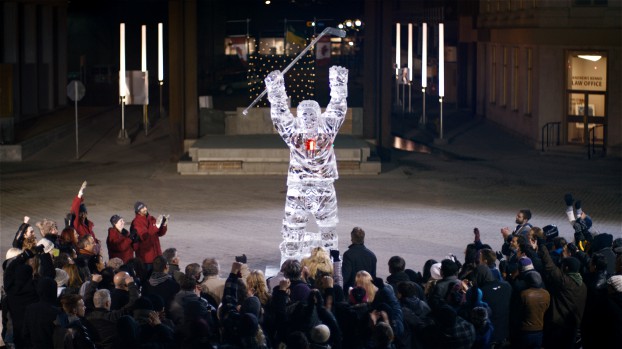 Budweiser is carrying on the momentum of its successful "Red Lights" marketing campaign with a new spot highlighting Saskatchewan as one of the most important places to the sport of hockey.

The new spot, which was created by Anomaly and aired last Friday during Hockey Night in Canada, is all around the fact that more professional hockey players have come from Saskatchewan than anywhere else. It features a crowd in the province, including the proud parents of some professional players, watching as a massive ice sculpture of a player is unveiled, along with a Red Light from Budweiser, part of the beer brand's ongoing campaign celebrating what it says is the best part of hockey – the goals.

The new spot is an extension of the Red Lights story launched in 2013, which also included a Super Bowl spot earlier this year showcasing Saint-Jérôme, QC – where all professional hockey pucks are manufactured – and thanking the town for the goals it's helped achieve.

"I think we consistently look at ways to bring more excitement and news and insights to consumers around hockey," says Andrew Oosterhuis, brand director for Budweiser Canada. "I don't think many consumers are aware that per capita, by far, the most professional hockey players have come from Saskatchewan, so it was great to celebrate it."

That storytelling has been important to help break through to consumers on TV and on digital platforms, he says, adding that engaging consumers in the stories around hockey helps the brand stand out.

The ad will run throughout the NHL playoffs on TV, with paid social and with a digital flight. UM handled the media buy.