Let the PR Lion roar
Veritas' Krista Webster on why the public relations industry needs to step up and get in the Cannes Lions game.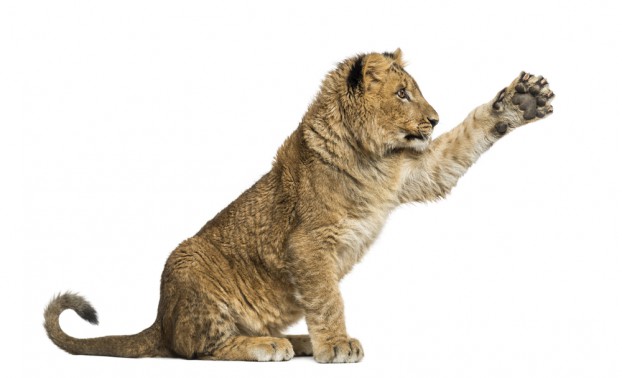 By Krista Webster
It sits, not surprisingly, in a place of prominence in my office.
I will admit, without shame, that I deliberately placed it where it would be in direct line of sight for any visitor coming through my door. And they see it, all right. It's pretty hard to miss, with its glorious, flowing mane, that chiseled face of Panthera Leo embodying all that is powerful and majestic, his two outstretched paws beckoning the attention of the beholder while, at the same time, asserting his dominance.
"Oh, that? Why, yes, as a matter of fact, that is my Cannes PR Lions award," I envisioned myself demurring to future guests, while in the midst of ensuring that the shelf brackets holding up its almost six pound heft would not fail in the execution of their essential duty.
But here's the thing – a surprising (okay, let's be honest, a buzz-crushingly annoying) number of people, from C-suite clients to some of my own junior staff – more often than not simply say something to the effect of "hey Krista, love the lion sculpture – where'd you get that?"
Because, dear PR brethren and sistren, despite the blood we shed at this time of year in pursuit of the mother of all industry accolades, six years on, the Cannes PR Lions are still the new cubs on the block.
Even though they share the same stage and lineage as their (decades-old) ad industry counterparts, our PR Lions remain overshadowed by the sheer wattage of the namesake honours bestowed upon our paid/creative cousins.
Dammit.
Don't get me wrong. I'm not being critical of the marketing efforts of the Cannes Lions International Festival of Creativity with regard to the PR Lions – not in the least. And lord knows, those of us who have been named winners (and our respective agencies) spare no effort to spread the word.
But a Grammy Award winner doesn't have to explain the significance of the gold old-school record player statuette on their mantle. You just know it's a Grammy. And you know the level of excellence and achievement it represents.
The equivalent honour in our business is "awarded to the freshest creative PR campaigns, programs and tactics that actively engage consumers/audiences to products/brands/organizations and demonstrate the highest levels of strategic planning, creativity and business results."
As Paul Holmes put it in the run-up to last year's awards: "In the creative community, a Cannes Lion remains the most meaningful kind of recognition. It signifies a genuine commitment to building a creative culture, where their abilities will be valued and nurtured."
Yeah, it's a big deal. Being named one of the inaugural Cannes PR Lions in 2009 is absolutely one of the proudest accomplishments of my career. And it is with tongue firmly in cheek that I lament the lack of immediate recognition by many in my sphere of the trophy and what it represents.
Because despite best efforts, when it comes to Cannes Lions, it's still all about the ad world. And, sincerely, good for them.
Arguably, the PR around Cannes Lions still receives more recognition than the PR Lions themselves.
But in this ever-swirling age of marketing convergence where authentic, influencer endorsed storytelling is king, the PR side of Cannes really deserves more acknowledgement than ever.  Ironically, our counterparts in other disciplines seem to be the quickest to recognizes its value.
Last year's PR entries were a 40-60 split between PR agencies and other types of shops, like creative and media. In 2013, just over 20% of the PR entries were actually submitted by PR agencies.
For all of these reasons, I think our industry needs to wave its flag a little higher. We punch above our own to win it, so it's only right that the Cannes PR Lion be worth its actual weight in terms of the attention it brings to the PR profession.
So heartfelt congratulations to all those PR practitioners who have stepped up and proudly put their work forward for consideration. Those in PR who will be named 2015 PR Lions are worthy of celebration more than ever.
And by all means.  Don't forget to "PR it" when you win.  Tweet your victory from the proverbial rooftops! Display your trophies with tremendous pride – oh, and don't forget to make sure that shelf is good and sturdy.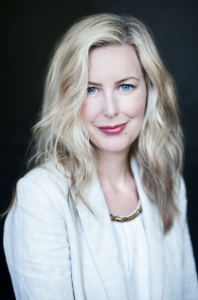 Krista Webster is president of Toronto-based Veritas Communications.