Check it out: DQ goes epic
The brand launches its first movie-related marketing push in 20 years around the Jurassic World release.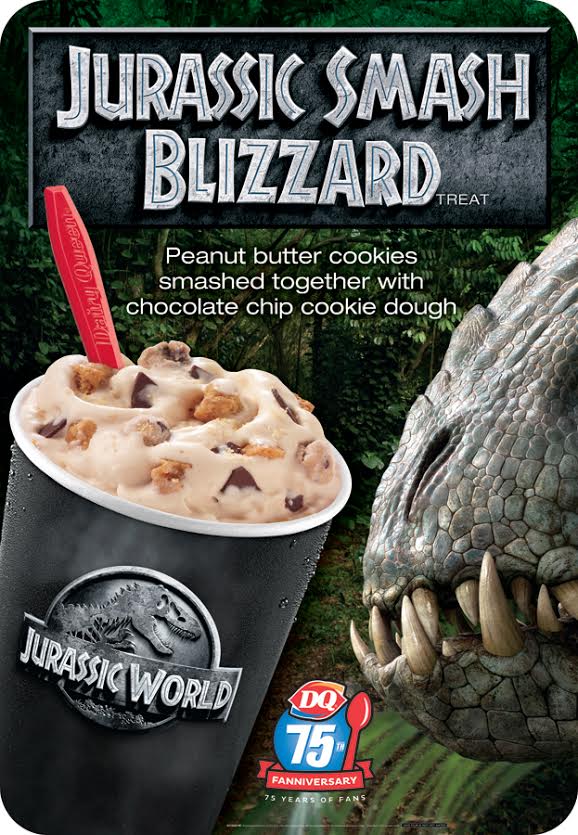 Dairy Queen Canada will be launching its first national marketing push tied into a movie release in about 20 years.

Tied into the release of Jurassic World on June 12, the brand will begin airing a national TV spot on Monday. Created by Kansas City-based Barkley, the spot uses footage from the film and features a customer ordering the new Jurassic Smash Blizzard (a mix of peanut butter cookies and chocolate chip cookie dough) and choosing to stay in while dinosaurs chase down others outside.

The ad airing in the U.S. also uses movie footage to playfully show people screaming and running from dinosaurs into a DQ location.

The integrated marketing campaign also includes in-store merchandising around the new Blizzard and the film, plus digital ads. The Canadian media buy was taken on by Mediacom.

The brand is also working with Publicis on its social media push, including an upcoming Facebook contest for tickets to the movie's pre-screening in Toronto. As part of its cause marketing, DQ will also be inviting families from the Children's Miracle Network charity to the pre-screening event.

"We really haven't entered into this type of partnership for quite a long time, so we're obviously pretty excited about it," says Candida Ness, senior director of marketing for Dairy Queen Canada. "Jurassic World's supposed to be the biggest movie hit of the summer season, which obviously ties in well to our peak sales season for Blizzard."

The marketing is also tied into the brand's 75th anniversary, which prompted it to plan different initiatives from recent years, she notes.