Walmart's refresh
The retailer takes an omni-channel approach to promote its upgraded grocery offering.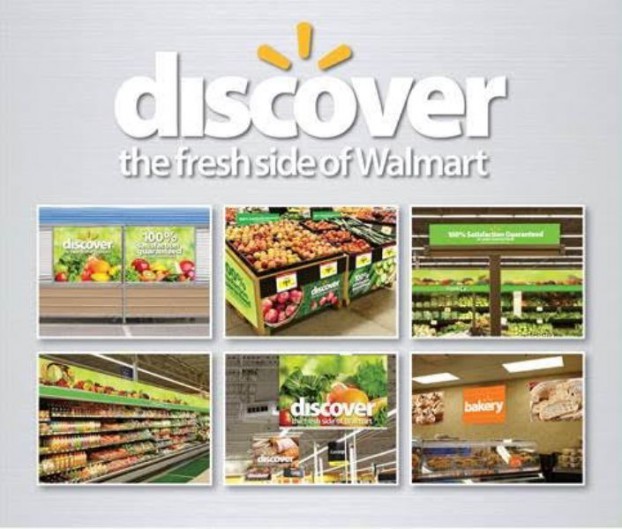 Walmart Canada will be spending the summer touting its revamped fresh food offerings, marketing itself as a destination for the weekly grocery shop.

The retail giant's "Discover Another Side" omni-channel approach aims to drive awareness among current and new Walmart shoppers of its fresh grocery products, much of which has been recently upgraded.

For example, based on consumer feedback, Walmart recently doubled its organic produce selection and is placing more emphasis on carrying in-season, local produce when available. It's also expanded its selection of meat, such as adding 100% Canadian-raised Angus beef, thicker cuts and more Maple Leaf products.

In Canada, 86% of consumers will shop at Walmart at some point in a given year, but not all will purchase fresh food, says Sandra Sanderson, EVP of marketing at Walmart Canada. "What we've done is we've enhanced the quality," she says.

In store, the brand has revamped the grocery sections of its Supercentre locations, focusing on a trio approach based around promoting fresh produce, bakery products and meat. It's also improved adjacencies in store, based on consumer feedback (for example, placing salad dressings closer to the produce).

Signage in store has been revamped to feature images of its fresh offerings more prominently and drive to things like its fresh-baked, artisanal breads, which many consumers aren't aware of, Sanderson says.

The brand is also focusing on its 100% money back guarantee offer, which hasn't been this aggressively marketed before, she notes. "That is a key promise that we are incorporating into every customer touchpoint that we have."

For example, it will use its own channels, including Walmart Live Better magazine and its flyer and "magalogue", the latter two created by St. Joseph Communications, which also worked on signage, to promote its fresh grocery offering. The print elements all feature upgraded photography spreads showing the higher-quality food, again focused on the produce, bakery, meat trio and the satisfaction guarantee.

The approach also extends to TV, where Walmart recently launched a 30-second spot created by JWT, focused on its upgraded beef. It has also employed a digital strategy, using banner ads, search marketing, and shareable content like videos and recipes on social media. Mindshare is handling the media buy for the campaign.

Throughout summer, the retailer will be executing "tailgate" experiential sampling events to drive buzz around its fresh food, led by Apex PR.

It has also partnered with Shaw Media for a new integrated, family competition show based around its fresh food offerings, which will launch in the fall.

Walmart has just under 400 stores across Canada, 70% of which are Supercentre locations. In January, it opened 11 new Supercentre locations and earlier this month, it announced a $350 million deal to buy up 12 former Target locations and a distribution centre.

"We have been doing very, very well with the fresh format," Sanderson says. "We're right now one of the fastest growing food retailers in the country."

Indeed, hypermarkets like Walmart's Supercentres outperformed other grocery retailers in Canada in 2014, according to Euromonitor International. That segment, driven mostly by Walmart's Supercentre locations, saw a 7% increase in the number of outlets, 9% in selling space and 9% in retail sales last year.

The grocery market in Canada has become incredibly competitive, and despite price consciousness among Canadian consumers, freshness of produce is also considered key, Euromonitor says.