Desjardins shows its love for cycling
The brand's latest campaign in Quebec focuses on its sponsorship of biking events throughout the province.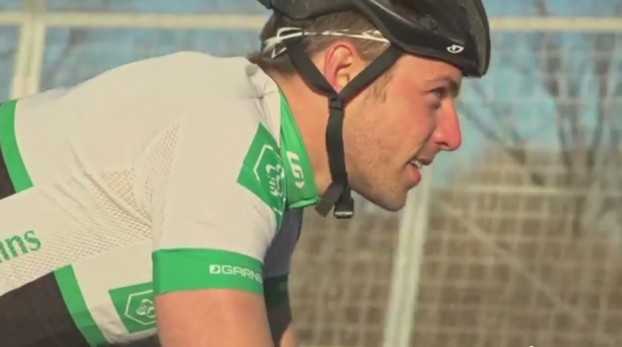 Financial co Desjardins has launched a new campaign all around its support for cycling, a growing sport that's also part of the brand's sponsorship focus on healthy living.

Desjardins currently sponsors or partners with more than 60 cycling events in Quebec. Working with Montreal agency Bob and media agency Touché!, the brand is now promoting its work with a new campaign that includes French language print, plus a TV spot and online video showcasing Quebec's David Veilleux, the first cyclist from the province to complete the Tour de France.

It has also launched a social campaign asking people to share photos of their passion for cycling on Facebook, Instagram and Twitter for the chance to win a Devinci bike (one per week given away until October). The contest will also be promoted at various cycling events through the summer.

"Cycling is a growing sport, and it's such an accessible sport," says Johanne Brousseau, sponsorships and donations manager at Desjardins. That makes it a good fit for the Desjardins brand, which is focused on engaging with many kinds of people. "Cycling is a way to [lead] a healthy lifestyle, and we want people to know and to be aware that Desjardins equals cycling."


Partnering with Devinci Cycles, a Quebec company, was also important for the brand, whose sponsorship strategy also focuses on developing local business, she says.