Kicking depression where it hurts
The Men's Depression and Suicide Network encourages guys to fight back.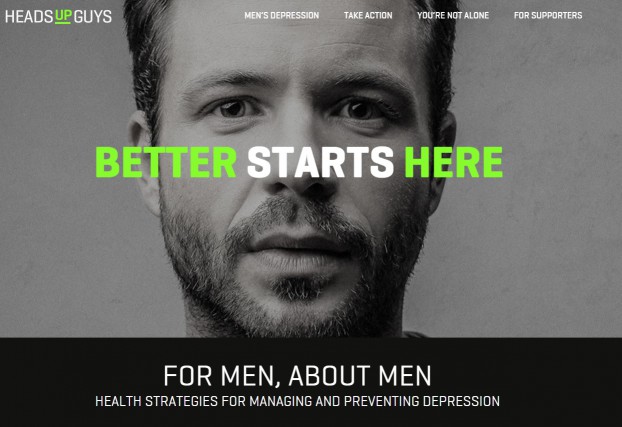 People often joke about guys avoiding the doctor, but when it comes to mental health, a new initiative is hoping to get men to pay attention to their symptoms.
"Heads Up Guys," a new website from the University of British Columbia-based Men's Depression and Suicide Network, includes resources to educate men about symptoms they might not consider relevant to depression, such as trouble sleeping or difficulty concentrating, and to fight the overall stigma attached to depression. The site, created by agency Pound & Grain and launched as part of Canadian Men's Health Week this week, also includes video testimonials from real men who have faced depression, along with a self-check screening tool and practical tips around stress management, food and relationships.
Pound & Grain has also created a video spot to drive traffic to the new site, called "Kick Depression." The spot features a masked figure – similar to a stage hand working in a play – providing a constant distraction to a man as he gets on with his normal day. "It's there and you know it's there, but it's not really acknowledged because it's supposed to be in the background," says Barry Corden, associate creative director at the agency. Eventually, the man discovers the "Heads Up Guys" site and is able to hit depression where it hurts.
The spot will run with some social media support over the next four weeks, with Pound & Grain handling media. Owlbear Productions worked on video production, with The Social Agency handling PR.
In Canada, men are diagnosed with depression at half the rate of women, but 75% of suicides occur in males. That troubling figure led to the creation of the Men's Depression and Suicide Network, which has received funding for programs like "Heads Up Guys" from Movember Canada (which expanded from prostate and testicular cancer-focused fundraising to mental health in 2013).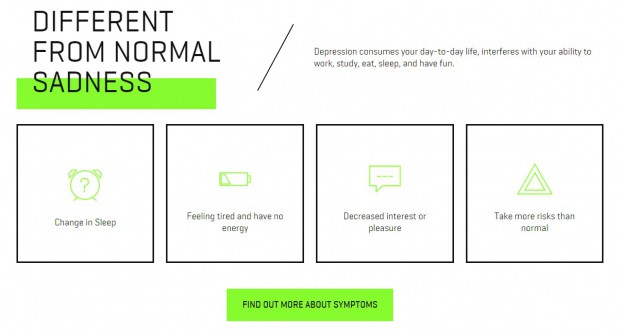 "In the initial stages of research, we found that men tended not to want to acknowledge any symptoms," Corden says, noting that men are often comfortable discussing depression and mental health if it's not about themselves. "It's really a communication problem that needed to be solved, which was quite tricky." The idea, in part, is to get men to think of depression the same way they would of a broken arm, he says. "Something is broken and it needs to be fixed."

The site is also meant to feel relevant and aesthetically engaging for men, and not something they would shut down as soon as someone walks by, says Dr. John Ogrodniczuk, a psychiatry professor at UBC and one of the heads of the Men's Depression and Suicide Network.

"Depression's something that affects guys of all ages, from boys, really, to people in their seventies and eighties," he says. The website itself does speak most to those between 18 and 40, a segment more likely to engage in the digital space, which is also beneficial for getting the message across. "If we can have an impact as early as we can in someone's life-span, they have a whole life of well-being after."