Why no love for Canada in Mobile?
Canadian juror Steve Savic on Canada's shutout in the category at Cannes, and advice for next year.
It was already known that Canada wouldn't walk away with any Mobile Lions this year, since none of the 21 campaigns entered from our country made it onto the shortlist of 109. Ultimately, 57 Lions were awarded in this category.
After Monday's press conference, where the winners were announced to the media, we spoke with Canadian juror, Steve Savic, ECD at Calgary-based Critical Mass, about the Canadian shut-out.
It wasn't that the work was sub-par, says Savic. "With the sheer amount of entries – even getting recognized past the first pre-judging is quite an honour, so there was a lot of things that got discussed. The competition is extremely stiff."
He notes that a few Canadian campaigns stood out and were debated, such as McDonald's "Fry Defender" campaign by Tribal Worldwide. "[It was] very appropriate for the brand, an awful lot of fun. It's progressive in its technology, it's very mobile," he says. "What gets tough in the category is that there's going to be a lot of entries similar to that, which use that type of experience [and] playfulness, and then all of a sudden the category gets kind of cluttered with similar experiences and things that move on are the things that differentiate from the others."
"At the end of the day, the awards are the awards," he adds. "You're still going to have to do what's right for the customer [and] what's right for the brand, and I think that's what's going to be foremost important."
In terms of advice for entering next year, Savic suggests paying close attention to the categories and sub-categories, and be sure you're entering in the right ones.
"I would say that a lot of entries got dismissed because it didn't fit the full criteria of the category. Great pieces of work, terrific execution, [but] what was debated at the end was that it wasn't appropriate for the category."
The Mobile Grand Prix went to Google for "Cardboard," a virtual reality goggle that's made out of simple paper material. Jury president Joanna Monteiro, VP/CD at FCB, called it a game-changer because it "democratized the VR technology."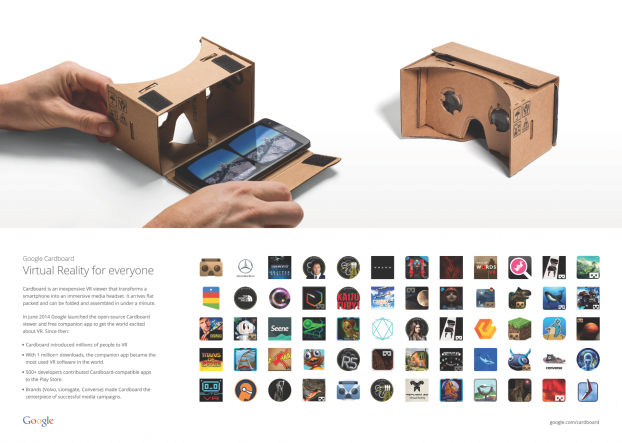 Savic says at first he struggled with awarding it.

"A couple of days ago I would say I was not a fan," he says. "The type of work I was looking for was something that was pushing technology to a level that was going to inspire us creatively, I was looking for something that had beautifully produced content that was activated by the mobile device."

But he eventually came around to it: "There was a lot of entries that used that type of technology to promote their work, and one of the categories specifically said that the device itself is something that needs to be considered, and when you look at this device and how exciting it was – something so progressive and so affordable became so profound."

"The irony is, [Mobile is] arguably one of the most progressive technical categories, and the clear winner was something called Cardboard."