The Source gets (more) hands-on
The retailer debuts its latest experiential location, based on consumers' desire to demo products.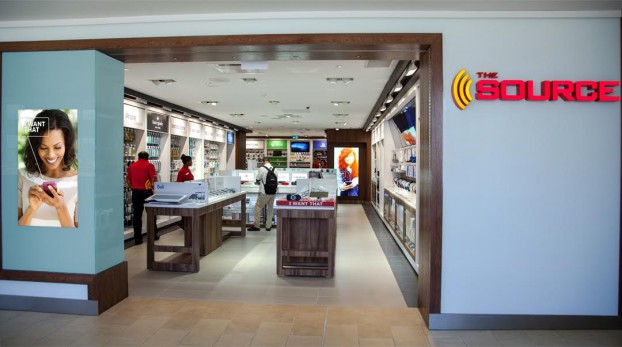 Continuing a retail strategy it began last year, The Source has opened a new experientially-focused store design in Toronto's Yorkdale Shopping Centre.
The new format, designed by Shikatani Lacroix, will be a prototype for future store locations, says Ron Craig, VP, marketing and business development with the retailer.
The new store provides a hands-on tech experience for shoppers, a move the retailer has made after hearing from customers that they wanted to be able to test the latest products. For instance, a wall of headphones lets consumers compare different styles.
Digital displays in the front window, as well as throughout the store, will allow the retailer to be more current in its messaging by showcasing sought-after brands' products and benefits and promotional videos, Craig says.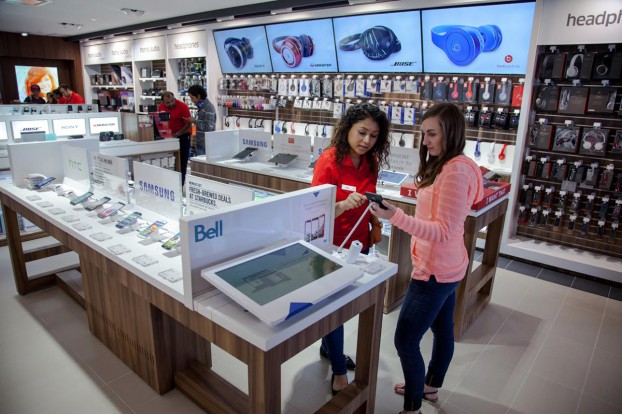 A table display at the front of the store also displays the "I want that" tagline and includes the latest products. In terms of aesthetics, the store design includes warm wood tones.
The "I want that" tagline – used in creative executions for the past few years – has helped The Source in its quest to be a go-to for hot tech brands, but in the retail environment, there hadn't previously been a way to showcase that, Craig says.
The more open-concept store is also meant to be more shoppable, which was a consistent pain point for customers, Craig says. Now, for example, table displays showcasing products like smartphones and tablets allow shoppers to engage more than the cluttered shelves that came before.
Combined with aesthetic changes like improved lighting and upgraded finishes, the less cluttered store is aiming for a more youthful, contemporary vibe.
The retailer, which was formerly the Canadian operation of RadioShack and was purchased by Bell Media in 2009, has been working to change its image from a store focused on an older demographic to one that appeals to a younger generation. Part of that has included having a more welcoming feel to compete with online retailers.
"When you go to a retail outlet looking for batteries or accessories, it's a different store experience than when you're looking to buy the latest Microsoft Surface or touch, feel and listen to what Sonos is all about," Craig says.
Shikatani Lacroix also designed The Source's open-concept kiosk locations in Toronto's Pearson International Airport, the first of which opened last December. A second kiosk location opened in another part of the airport a few weeks ago and The Source has also added seven product vending machines throughout the airport.
Those will also serve as a testing ground for other potential non-traditional areas of distribution for the retailer (such as other airports, college campuses or convention centres), Craig says.