One awarded Dos Equis
The win adds to the agency's Heineken portfolio and will see "The Most Interesting Man in the World" again deployed in Canada.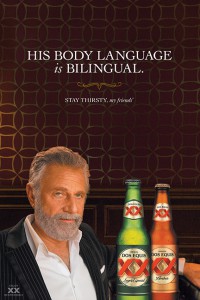 One Advertising has been selected by Molson Coors Canada to handle all advertising for the Dos Equis brand in Canada.
The win, which was announced today after being decided in March, comes following a formal review process.
Last summer, Heineken and Molson Coors reached a multi-year agreement that saw Molson take responsibility for the distribution of five additional Heineken brands in Canada: Dos Equis, Sol, Tecate, Birra Moretti and Desperados. Molson already distributed the Heineken, Newcastle Brown Ale, Strongbow and Murphy's brands within Canada.
One is already the AOR for the Heineken, Newcastle and Strongbow brands in Canada. The agency is also the technical AOR for several Molson Coors digital properties globally, working on projects such as contest websites.
While One will be debuting new creative for the brand in 2016, the agency already has transit ads and wild postings featuring "The Most Interesting Man in the World" in market in Toronto, Calgary and Edmonton, with a particular focus on Montreal. Using the creative format that's become a classic for the brand, the ads are centred on impressive facts about the Dos Equis spokesman, such as, "He lives above the penthouse" or "When you say 'knock knock,' he knows who's there."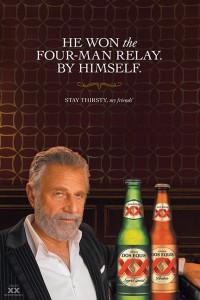 This year's summer campaign for Dos Equis in Canada also includes radio work (again, featuring facts about "The Most Interesting Man in the World)" that is currently running — although those were internal assets from Heineken that have been adapted for the market.

The spokesman, created by Euro RSCG Worldwide (now known as Havas Worldwide), first debuted in Canada in 2008, and campaigns featuring him have largely been adaptations of global work.

According to Statistics Canada data released in May, sales of imported beer have grown by an average of 5.5% annually over the last decade. Currently, imports represent roughly 14% of the beer market as a whole.

In April, One announced it had joined Sandbox, a partnership with three U.S.-based independent agencies, and would soon be known as Sandbox Canada.