Make-A-Wish's homegrown 'fun-raising'
The charity hopes to get people interested in the brand from a young age with its first Canadian-made PSAs.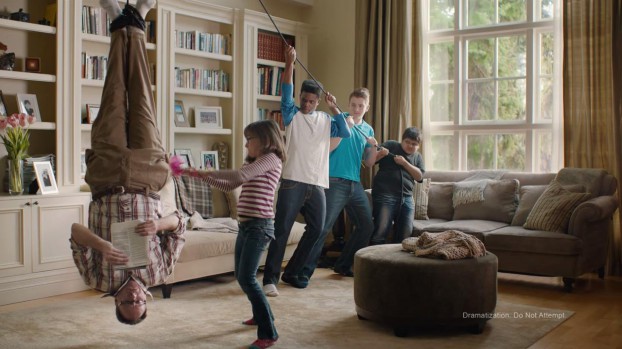 By Josh Kolm and Harmeet Singh

As well-known as Make-A-Wish Canada is, the organization needs to raise funds just like any other non-profit. So why not look to kids themselves to help figure out where that extra cash might come from?

Looking to get away from the standard, sombre fundraising PSA you might expect to see from a non-profit that grants wishes to terminally ill children, Zulu Alpha Kilo has created a series of videos showing how children can use their imagination (and some Looney Toons-style trapping techniques) to find alternative sources of money in their own homes.

If any parents reading this wish that little "Do Not Attempt" warning in the corner was a little more noticeable, don't worry — the campaign also includes some more peaceful methods kids can draw inspiration from.

"This is the first time we've created uniquely Canadian spots," says Julie Fiorini, director of marketing and communications for Make-A-Wish Canada. Before now, the organization in Canada has mostly leveraged PSA creative from its global counterparts.

"We're really testing the waters to see how a campaign like this actually does influence brand perceptions," she says. There is no specific fundraising goal in mind attached to this campaign and donations are actually secondary to the main goal of promoting the Make-A-Wish Canada brand here, she adds.

To do that, the charity wanted spots that were more lighthearted than many charity ads, Fiorini says. "We wanted to really showcase that giving should be part of everyday life and should start as a young age."

The spots will run on TV as regular PSA rotations, with a small online media buy (including pre-roll, display and Facebook ads) taken on by Eyereturn Marketing.