Kraft Dinner gets an affectionate rebrand
The "KD" moniker is now official to remind young parents of the connection they felt for the brand as kids.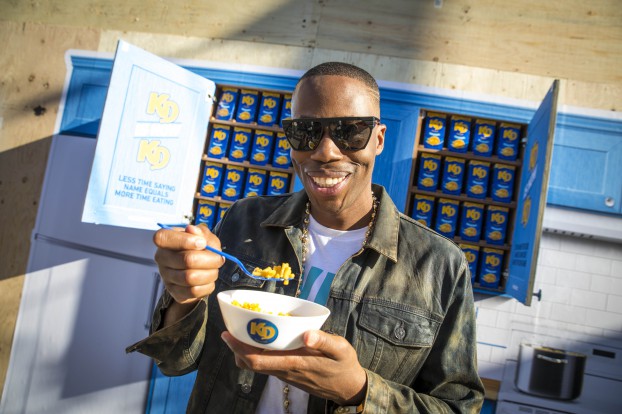 Many Canadians have always referred to their macaroni and cheese as "KD," so Kraft has decided to make the name official by rebranding Kraft Dinner.
The new KD name and packaging has already started appearing on store shelves in Canada this week, and will continue to roll out in the months ahead and leading into 2016. The new packaging maintains its iconic blue and yellow colours, with a more contemporary look to appeal to millennials, according to Kristen Eyre, brand director for KD at Kraft Canada.
Kraft Dinner had a strong position in the market, leading its category, hitting 92% brand awareness and having a presence in the pantries of over half of Canadian homes. But over the last year and a half, Kraft's measurements have shown that the brand's relevance was beginning to soften among younger families and millennial parents, so it's been conducting in-depth research – from survey calls to ethnographic studies to going into consumers' homes to make the product with them.
"What we discovered was that they still love it, but it's not top of mind because they feel like they've outgrown it, either emotionally or functionally," Eyre says.
Eyre says later researched showed 80% of Canadians referred to the product as KD already, with almost all people surveyed saying, unaided, that "KD" stood for "Kraft Dinner."
"We also saw in our research that people who had nicknames for other things or people was because it reflected a sense of closeness or connection to them," Eyre says. "That was an 'ah-ha' moment for us, because it shows [KD is] a term of endearment and reflects the cultural connection they had for it."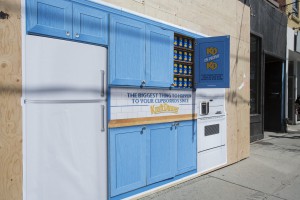 The company is promoting the name change today with an activation on the corner of Queen St. and Manning Ave. in downtown Toronto, where a "pop-up pantry" has been set up with free samples and boxes of KD. The idea is to show that KD is the same product Canadians are used to finding in their cupboards, but under a new name (the pantry door reads "your name for our name is now our name for our name").

Canadian hip hop artist Kardinal Offishall (going by the name "Kardinall D'Offishall" for the day so he can also sport the "KD" initials) has been enlisted to promote the product, stopping by the activation this afternoon following a media tour in the morning.

Edelman and Taxi worked together on today's activation and will be behind a wider campaign around the rebrand that is focused on digital and social channels.

In the spring, the Kraft Dinner creative account was moved back to Taxi, ending a two-year trip that saw it go from Taxi to Anomaly to Union before landing back at Taxi. While the initial moves were part of a larger agency consolidation at Kraft, Eyre says bringing KD back to Taxi was a better long-term fit for it, due to the agency's history with the brand and familiarity with its connection to consumers.

It was announced last week that Kraft CMO Tony Matta would continue to hold the CMO role with the new Kraft Heinz Company in Canada, following a merger with Heinz that was first announced in March and finalized earlier this month.

While the "Kraft" has been taken out of the KD name, in June, the company put its name on a new line of cheese products under the Kraft masterbrand.