Tostitos rolls up its sleeves with Walmart
To support its new Rolls! SKU, the PepsiCo brand hones in on mom's pre-shop phase on the retailer's website.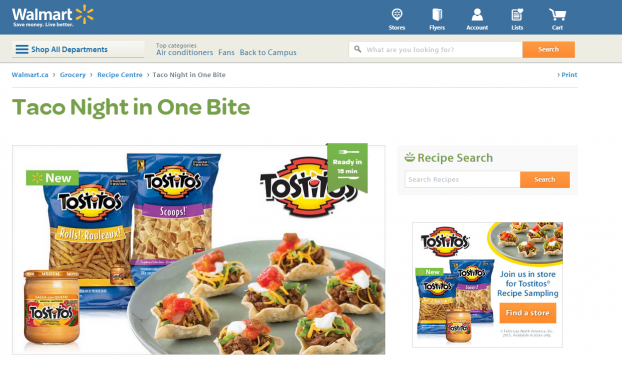 To drive trial of its new innovation, Tostitos has partnered with Walmart on a shopper program that taps into multiple touchpoints along the path-to-purchase.
The PepsiCo brand is promoting its new Tostitos Rolls! (a rolled-up corn tortilla chip) with a program that aims to reach moms online during their pre-shop phase with the retailer.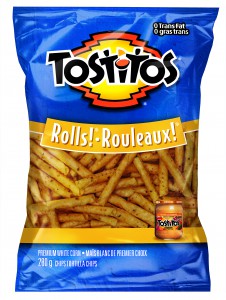 Walmart.ca features a "taco night in one bite" recipe driving consumers to sampling/demo events at more than 100 stores. Featuring the new Rolls! plus Scoops! and Con Queso dip, the events offer consumers recipe cards and aim to convey Tostitos' versatility for at-home entertaining. Additionally, the program leverages Walmart's shopping list function (on the site and app), which allows users to place recipe items (and any products) onto their personal lists.

While the brand has partnered with the retailer before, the current program's path-to-purchase integration takes the partnership up a notch, says Shirley Mukerjea, director of marketing, portfolio and shopper. And though the product's national launch will also have POS-style support in other retailers, the program with Walmart is the most extensive.

Tostitos Rolls!, which launched in the U.S. in December, are the first of its kind and new to the category, according to the brand, and is conducive to thicker dips that might not work well with thinner chips. The brand was encouraged to bring the product north of the border because of strong results in the U.S., as well as feedback during consumer testing.

The new Rolls! are also being supported with a TV buy, which kicked off last week, a digital video on Facebook and pre-roll slated to run on the brand's YouTube channel. BBDO was behind the TV and digital creative, plus social content (with the brand moderating), with Schawk handling packaging and Praxis on PR.