Why the dad demo is unignorable
Believe it or not, dad can be better for your bottom line than mom. Hunter Straker's Sheri Pearson taps into insights from a recent study, with tips to win his buck.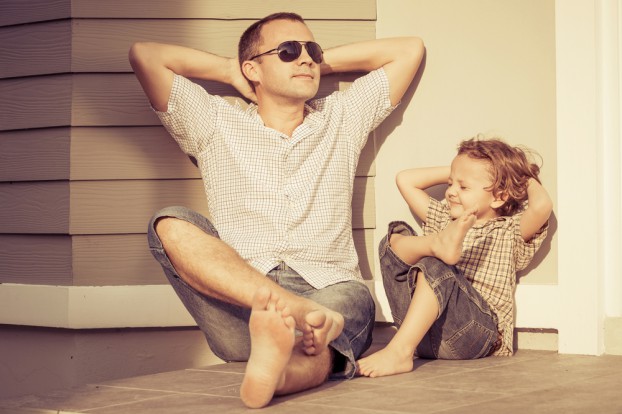 By Sheri Pearson
Should you reconsider your target when 45% of dads and 80% of millennial dads are primary grocery shoppers?
Y&R recently published a North American comprehensive study called Who's Your Daddy? that reveals 45% of dads and a staggering 80% of millennial dads make up today's primary grocery shoppers.
It's been some time since I worked on the launch of Dove Men + Care in 2009. We knew back then how important male shoppers were becoming (the stat was in fact already at 45%). Fast forward to today, apart from male personal care products, brands in grocery, mass and drug still communicate with a primary focus on mom.
Are we simply leaving valuable dollars out on the table?
The study reveals that dads are "better for business" than moms for several reasons:
They seek out innovation and new products
They buy brands they think are the best
They're less concerned about price
They prefer "one-stop-shop" convenience (and are willing to pay more for it)
Sounds like a dream target to me. With almost half of these shoppers being men, gender-neutral products should take a second look at communicating to dads in-store. What does this mean for brands that traditionally communicate to moms 25 to 54?
Stop couponing new items
The study says 64% of dads actively look for new and different products – and they'll pay more for an item if they think it's better than what's currently out there.
Products can only be claimed as "new" legally for a year; and at best, have that new sizzle appeal for only four to six months. If dads are shopping, then communicate those compelling product attributes, new ingredients and innovative technologies versus a "save $1″ offer. The coupon may not only be ineffective, but might denigrate equity by cheapening the brand. Although the same study says coupons work for mom, why wouldn't we consider dad, who is willing to pay full price?
Consider "good, better, best" communication
Dads like to buy brands they think are top-notch, so more categories should consider "good, better, best" signage (which compares products) when building in-store navigation materials. We see this all the time at what we consider more male-centric retailers like Lowes, Canadian Tire and Best Buy. Category leaders in other retail sectors could learn a lot from their approaches. Shelf sets can be confusing, so helping dad easily determine how products stack up by his standards gives brands the opportunity to persuade him without discounting or even trade him up from his original consideration. Clearly communicate reasons to believe – including any superiority claims – and you will win the sale.
State your claim
Although all innovative new products are backed by internal research that outlines why they're superior, we don't often get legally-approved claims for use (studies typically aren't done with marketing communication in mind). If dads are looking for new product innovation, distinguish yourself. Tell them why your product is better, and invest in meaningful, hard-hitting claims. If your product delivers, you could earn a loyal dad for life.
Make yourself visible
Although they are actively looking for new and innovative products, once dads find a product they like, they're loyal.  As such, they tend to buy the same products consistently, resulting in more of a "grab-and-go/in-and-out" style of shopping. But, they won't browse the entire store, so if you're looking for dad's attention you'll need to be strategic about product placement.
And while they are efficient shoppers, dads do tend to cave when it comes to the enthusiastic pleas of their children. If I were a brand with "trouser-tug" appeal (think anything Minions right now), I would definitely be lobbying for a floor stand in the men's personal care aisle knowing that 54% of dads regularly look for innovative products here.
So, with dads willing to pay for quality, being open to new innovation and more loyal to products that work and less swayed by the lowest price, targeting them sounds like a great way to get out of the pricing game. By reconsidering the principal shopper and catering your communication to appeal to dad, brands could get the share gains they crave, without resorting to TPR or coupons. Imagine that.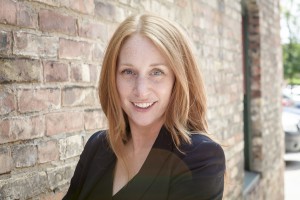 Sheri Pearson is VP, retail insights and strategy, Hunter Straker 
Image courtesy of Shutterstock