Check it out: A next-gen drive-thru?
A&W and Rethink put a summer spin on food delivery.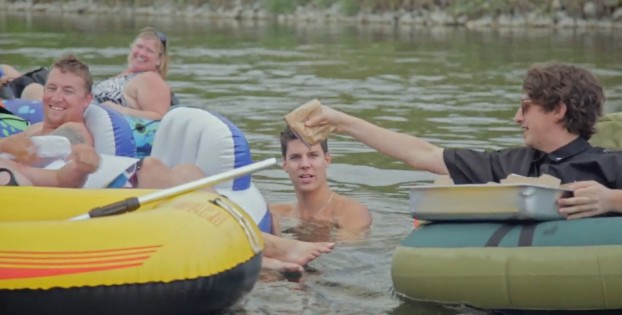 Because sometimes drive-thrus just aren't convenient enough, A&W recently brought its Teen Burgers even closer to customers floating along the Penticton River Channel.
Calling it the world's first float-thru, the QSR launched the activation with help from its AOR, Rethink.
On Aug. 8, the QSR surprised people floating down the river by handing out free Teen Burgers. The stunt was led by A&W's trainee spokesperson, Ryan, who was reintroduced to the brand on Facebook recently after a couple years off. The activation was also geared towards launching the more lighthearted tone the QSR is introducing online.

"We needed a shift away from the TV campaign, which focuses on all the ingredients in A&W's products," says Bob Simpson, creative director and writer at Rethink. "So we thought we would shift things online to something a bit more fun for people that just like burgers."
World's first float thru. It had to happen. #awwwyeah https://t.co/iMsGnyEPxK

— A&W Canada (@AWCanada) August 17, 2015
Footage from the activation, which is more experiential than work the brand typically produces, will live online. All told, A&W gave away about 500 burgers during the stunt. Simpson says there are already plans in the works for a repeat activation, but (sadly) won't divulge where and when Canadians can expect direct-delivery of burgers next.

From Media in Canada