Walmart celebrates the smart
The retailer commends the mom who plans ahead, plus adds some freshness to its snack ideas.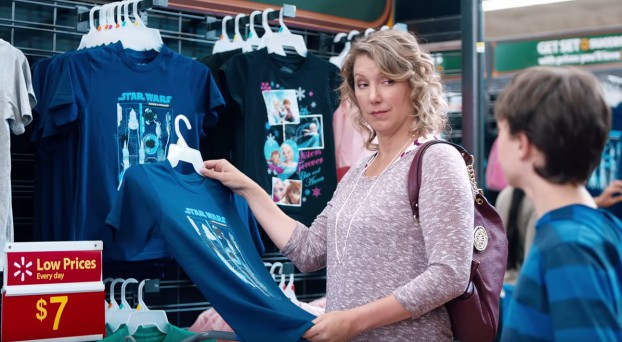 Let's face it – your mom knows no one stole your pencil crayons. You just lost them. And Walmart Canada knows it too.

The retail giant's new "Smart" TV and online video spot for back-to-school features a mom who seems able to predict all the circumstances that will lead to lost, ruined and left-behind items.

"Mom takes a lot of time to know what to get for her kids and she does know her kids," says Jennifer Holgate, VP, marketing communications at Walmart Canada. "Being smart like that often goes uncelebrated, but it is such a great feeling of accomplishment for mom."

JWT led creative for the ad, with Mindshare on the media buy.

Outside of the traditional back-to-school ad, Walmart has also worked with Apex PR to expand its online Snack Report this year to include fresh products, in line with its strategy to showcase its stores as a go-to for fresh produce, bakery breads and high-quality meats. The Snack Report began last year as a way to provide cost-effective snack ideas around the back-to-school time, based on its survey that found 81% of parents run out of snack ideas and 75% of kids have "snack envy" at school.

In a new survey this year, conducted by Leger Marketing for Walmart, 80% of parents said they lack snack ideas that include fruit and vegetables, and 65% struggle to get their kids to eat fruits and veggies between meals. Often, kids either bring home the snacks they don't like, throw them away or give them to someone else, the survey suggests.

Walmart is also pushing its back-to-campus solutions for college and university students in a catalogue, created by St. Joseph Communications and online section devoted to ideas around things like bedding, electronics and dorm room storage. All those products are available through e-commerce and in-store, part of Walmart's ongoing omni-channel approach, Holgate notes.