RW&Co. puts on a (stylish) game face
The retailer teams up with P.K. Subban and his family to score on its suit line.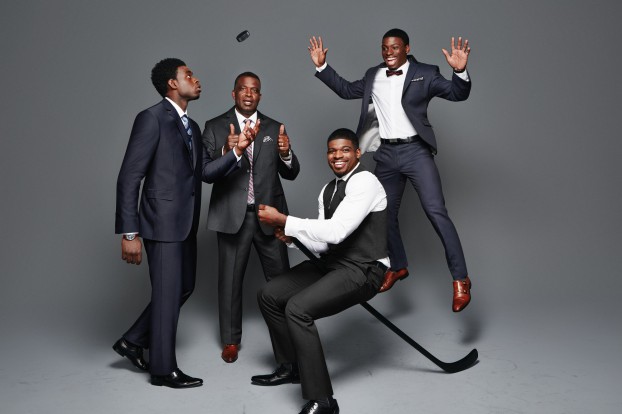 Clothing retailer RW&Co. is hoping to score some suit fans by teaming up with NHL star P.K. Subban and his family.
Subban, along with brother Jordan of the Vancouver Canucks, Boston Bruins goalie Malcolm and father Karl, stars in the new "Men's Fall 2015 Suiting Campaign," which will be supported via digital (the main channel, as the retailer's customer is predominantly digital), print and TV.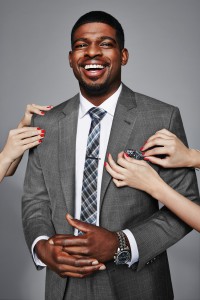 The new campaign comes on the heels of the Reitmans-owned retailer's focus on workwear, in a bid to woo young professionals with its line of suits. RW&Co. identified what it considered to be a whitespace in the mid-range fashion market, as research suggested that young professionals (especially men) were at a loss about where to go for affordable work clothing. It kicked off its Suit Lounge in March, offering not just suits, but shirts and accessories.
"We found that a lot of men are dressing up a lot more, they're spending more time on their appearance, they're having fun with expressing their personality and also using more occasions to dress up," says Rita McAdam, VP of marketing and visual presentation for RW&Co.
As for the Subbans, she says they're a hard-working and supportive family that emanates what the retailer wanted to communicate around wearing a suit – the idea of being able to express one's personality and being powerful and confident.
By showcasing how each Subban man wears his suit, the campaign aims to convey how the retailer has a suit for every man in its 12-piece lineup with two different fits.
Creative on the campaign was done internally, with photography by Shayne Laverdiere, OMD on media and ASC Public Relations on PR.
To support its Suit Lounge earlier this year, the retailer launched a video (featuring consumers reacting to pantless and shirtless male models in Place Ville Marie in Montreal), and a PR strategy, working with Newad and OMD.