Publicis hires Max Valiquette
The agency's new VP of strategic planning will lead the practice in the Toronto office.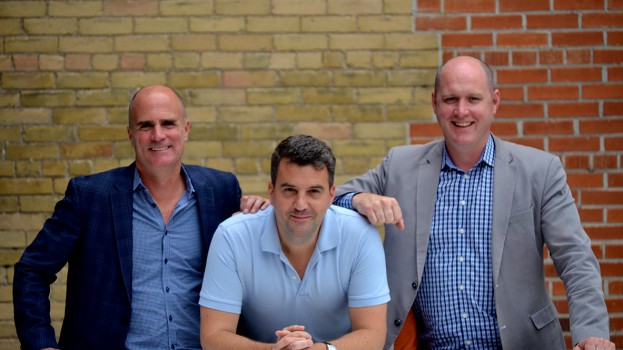 From left to right: Publicis Canada president Duncan Bruce, Publicis Toronto VP of strategic planning Max Valiquette and Publicis Toronto president Bryan Kane.
Max Valiquette has joined Publicis Toronto as VP of strategic planning, effective immediately.
In his new position, Valiquette will oversee all of the strategy teams in the agency's Toronto office, reporting to Publicis Toronto president Bryan Kane. Valiquette fills a vacancy left by Mary Chambers, who left the agency in June to join MacLaren McCann as chief strategy officer.
Valiquette left Bensimon Byrne, where he had been managing director of strategy for four years, at the beginning of August. Prior to that, he was a consultant and founded youth-focused marketing research firm Youthography in 2001.
"We first worked with [Valiquette] as the co-founder of Youthography and were always impressed with the way he attacked an opportunity," Kane said in a press release. "His focus on understanding culture, and the way he immerses himself in the lives of consumers in order to identify opportunities for our clients, makes him one of a kind."
Valiquette tells strategy he was drawn to the role based on the opportunities an agency the size of Publicis offers him.
"There's a focus on leveraging the resources that are here," he says. "It'd be one thing if I was moving from one 400-person agency to another, but this is an agency that does CRM, has a digital analytics practice and a greater scope of tools that I get to leverage. I can do stuff that will be more groundbreaking and do stuff that has a bigger impact on a client's business."
While his role is focused on Toronto, Valiquette adds that the collaborative nature of Publicis in Canada will hopefully offer opportunities to work with staff outside of the city and leverage their expertise.
In May, Publicis added Michael Murray as VP and creative director to lead work on the Rogers account, and in January hired Scott Pinkney as VP and ECD of the agency's CRM practice.