Leo, Zulu, Grey swim (and win) with the Sharks
The agencies bring 17 Kinsale Shark awards home to Canada.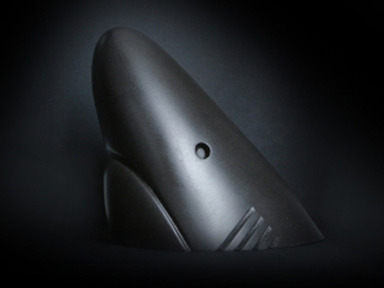 A trio of Canadian agencies made waves across the pond with more than a dozen wins at the Kinsale Shark International Creative Awards.
The Irish independent creativity festival has been giving out Sharks to the best creative advertising both in Ireland and around the world for over 53 years.
Leo Burnett Toronto led Canadian agencies with 11 wins. Its "King and Queens of the Court" activation for TSN's tennis coverage took home Gold in International Ambient Build for its "Genie" activation, with "Serena" and "Milos" taking Silver in the same category and the campaign as a whole winning Bronze for International Ambient Campaign and Gold in Design for 3D Exhibition.
Leo Burnett also took a pair of awards in Film: a Silver in International Film for Charities and Trusts for its "Humans for Humans" campaign for Raising the Roof and Bronze in International Film for Public Awareness Messages and Bronze for the "Who Will You Help?" anti-sexual assault spot created for the Ontario Government.
The agency won another Gold in Branding Design for its redesign of Bulk Barn. It also took home a pair of Bronzes for its work rebranding House Maison: one in Print Brochure for its work on its menu and one in Branding Design for the overall rebrand.
Finally, Leo Burnett won a Shark in Digital, taking Bronze in International Digital Online Advertising for its "Share The Bathroom" campaign for Ikea Canada.
Zulu Alpha Kilo took home four Sharks in the Film category for its Participaction "Make Room For Play" campaign. The campaign as a whole won Silver in International Film Campaign, with the "Playground" spot winning Silver and "Hockey" and "Basketball" winning Bronze in International Film for Public Health and Safety Messages.
Grey Canada and Spy Films won a pair of Sharks for their most recent "Not Allowed" campaign for Moms Demand Action for Gun Sense in America: a Silver in International Film for Public Awareness Messages and a Bronze in International Film Craft for Best Direction.
Elsewhere at the awards, Leo Burnett Toronto's wins contributed to Leo Burnett Worldwide being named Network of the Year, with BBDO New York winning Agency of the Year. Leo Burnett London took the Grand Prix for "Suffocation," a collaboration with Cosmopolitan and U.K.-based charity Karma Nirvana. A traditional plastic wrapping on the magazine covers a photo of a woman's face on the cover to draw attention to the practice of so-called "honour killings."