SodaStream launches first Canadian campaign
The company aims for mass awareness in this country, positioning itself as a healthy and economical choice.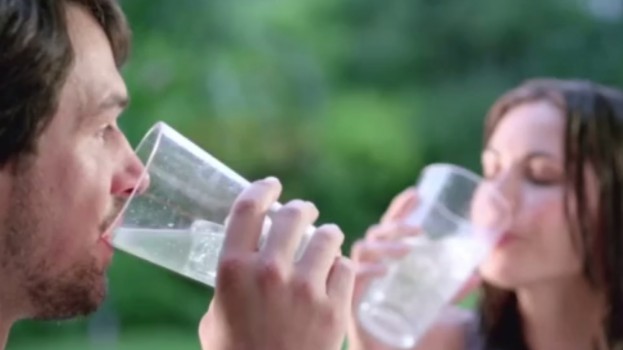 SodaStream has launched its first major marketing campaign in Canada, hoping to increase brand awareness and make itself a choice for healthy drinks.
The soda maker company has up until now focused on in-store marketing and merchandising but is now ready to take a mass approach, going after people seeking healthy alternatives in their lifestyle overall, especially women 25 to 49 with families.
Working with The Mint Agency, the brand has developed a 15-second TV spot for Canada, running nationally, with Carat on the media buy. The campaign also includes print, upcoming plans for social media and in-store sampling.
The TV spot is meant to highlight how the product works, and how easy and fast it is to make sparkling water at home, says Doug Pritchard, head of SodaStream Canada.
"We know consumers are looking for a lot of healthier alternatives and moving away from sugary colas more and more," he says. "But we also know that plain water is a little boring."
Along with positioning SodaStream as a healthy alternative to pop or other drinks, the brand will also be touting its environmental friendliness (since the cartridges that create the carbonation can be returned instead of thrown out) and economical (a litre of sparkling water can be made for 30 cents, according to Pritchard).
Though SodaStream doesn't have many direct competitors in terms of other soda machines, brand awareness in Canada is very low at around 7%, he says. "That's one of the reasons we're going out with television," he notes (to build mass awareness of the product line).
SodaStream does have a line of flavoured syrups that it will be re-launching in the New Year with lighter and all natural flavours, Pritchard adds.