Labatt purchases Mill Street
The Anheuser-Busch InBev company gets another stake in the craft brew game with the acquisition.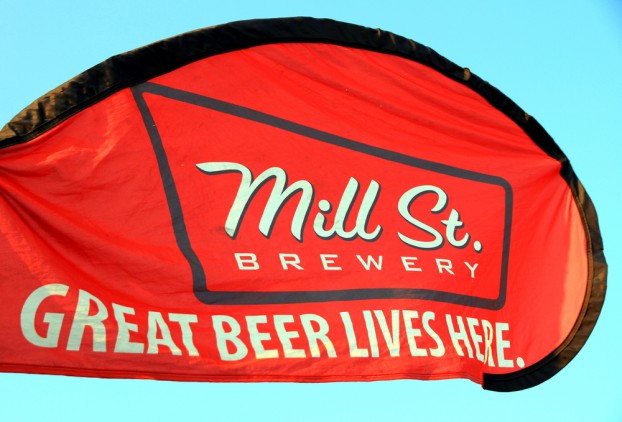 Labatt Breweries of Canada has purchased Toronto's Mill Street Brewery, effective today.
Terms of the deal were not disclosed, although Labatt will immediately invest $10 million into Mill Street's Toronto brewery, focusing on increasing its production capacity.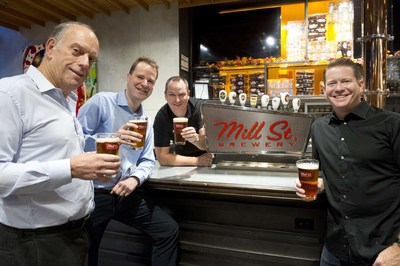 Mill Street's leadership, including CEO Irvine Weitzman, co-founder Steve Abrams and brewmaster Joel Manning, will remain with the company.

While no specific plans or timelines were announced, the goal seems to be expanding Mill Street's sales in Canada. While it is available nationwide, most of its consumer base is in its home province of Ontario, and presently, it doesn't sell within Quebec.

"With the success of Mill Street has come the challenge of serving a growing demand for our brands," Weitzman said in a press release. "Our partnership with Labatt is a natural evolution in our growth that will allow more Canadians to enjoy our beer and secure the legacy of our brands by allowing us to remain focused on the authentic characteristics that have made Mill Street what it is today."

One of Canada's largest and most well-known craft breweries, Mill Street was founded in Toronto's Distillery District in 2002. It has since won Canadian Brewery of the Year three times and become the largest producer of certified organic beer in the country.

Craft beer has contributed to making the beer segment much more competitive in recent years, with consumption jumping over the last year across multiple demographics. The move will likely also help Labatt, which also owns Shock Top, and parent company AB InBev compete against Molson Coors' Six Pints portfolio of brands aimed at craft beer enthusiasts, which recently expanded with Belgian Moon. Six Pints itself was created in 2011 to, in part, help launch Creemore Springs (a craft brewer purchased by Molson in 2005) and Granville Island (purchased by Molson in 2009) on a national scale.

Pictured, from left to right: Irvine Weitzman, Mill Street CEO; Jan Craps, president of Labatt; Joel Manning, brewmaster at Mill Street; and Steve Abrams, co-founder of Mill Street. Image courtesy CNW Group/Labatt Breweries of Canada.