Hot Ticket of the Year: Canada's music festivals
Events like WayHome, Osheaga and Boots and Hearts are attracting more and more fans, as well as brands.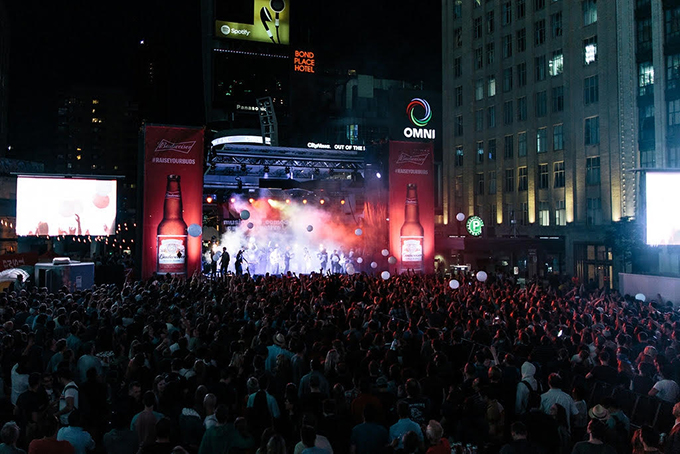 We've already rolled out our 2015 Brands of the Year, taking a look at the brands that had a big impact on Canada this year. Now, check out the up-and-comers who we predict will shake up the country in the years to come. Be sure to check out our earlier looks at Desjardins, Epic Meal Time, Smoke's  and Sport Chek, and keep an eye out for more trending brands from 2015.
This story appears in the October 2015 issue of strategy.
Hear that? That's the sound of millennials flocking en masse to music festivals across the country.
This year alone, a number of festivals kicked off, including Fvded in the Park and Levitation Vancouver in B.C., as well as Go Hard, WayHome, Bestival and Camp Wavelength in Ontario, joining an already crowded space.
Fan favourites are only getting more popular, like Squamish Valley Music Festival, which pulled in 118,000 attendees, Montreal's Osheaga (135,000 attendees) and Boots and Hearts near Barrie, ON (35,000), among countless others (one estimate for North America pegs the annual festival circuit at well over 1,000 per year). And brands are taking notice.
"In today's world, where there's such a focus on multi-platform, multi-screen, to have a real-life immersive experience is something people tend to crave," says Matthew Logue, VP strategy and COO at S&E Sponsorship Group.
He points to the Perrier Greenhouse at this summer's Bestival (held on the Toronto Islands), Osheaga and Squamish, as a prime example of a brand getting in on the action. Perrier set up a place for concert-goers to refresh, drink Perrier-infused cocktails and listen to their own private DJ (mixing from a booth covered in bubbles, natch). It was positively received by, of all people, music festival critics.
According to U.S. research from promotion company AEG and consultancy Momentum Worldwide, more than 90% of those surveyed liked the brands that sponsor live events, while 80% said they'd purchase products following a music festival experience.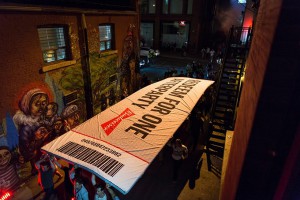 That being said, Logue notes that while companies can create really immersive experiences on-site, some have a harder time translating that into off-site content.

This is an issue Andrew Oosterhuis, marketing director for Budweiser Canada, has noticed as well.

"Our challenge is to move beyond sampling and activation, and create a system where you're part of that culture that's unique to each festival," he says.

To address this, the brand is trying to capture the feel of the festival in its online channels (YouTube, Facebook, etc.), cutting short videos featuring real attendees. It's lean and production-light, he adds, which is appealing to the company as it moves towards more digital content, generally.

Having participated in three festivals this summer, he says early results indicate high engagement and play-rate completion, while social chatter has been positive.